Worcester: 01905 20981
Redditch: 01527 62104
Evesham: 01386 41095
Banbury: 01295 257628
Real oak furniture
Most items ready assembled and in stock
Free delivery to most postcodes on orders over £200 (*details)
14-day money back guarantee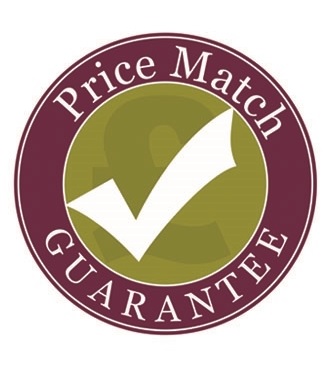 The Hallowood Price Match Guarantee

At Hallowood Furniture, we are dedicated to giving our Customers Quality wooden furniture at Value for Money prices. Not only do we give a Three Year Quality Guarantee on all of our furniture* we also guarantee our prices too! The Hallowood Price Match Guarantee – makes sure that our Customers get the very best deal possible on any of the furniture we offer.
Although we constantly search the UK market to make sure our prices are great value, should we miss anything, we don't want our Customers to miss out. Therefore, if a Customer finds any identical piece of furniture cheaper elsewhere – we will Match the price, providing the following conditions are met;
Our Price Match Guarantee is valid for purchases both in-store and online.
The price to match must be inclusive of VAT and any additional charges such as delivery.
We will NOT price match any purchase made through a bidding process.
Our Price Match Guarantee is only applicable to wooden furniture and excludes Home Accessories and mattresses.
Any Price Match claims must be made within 14 days of placing your order.
The item must be brand new and NOT; reconditioned, end of line, ex-display, sold as seen, or any returned stock.
The competitor's item must be currently in stock.
We will require sufficient details of the other item in order to match the price.
Our Price Match Guarantee is only applicable to products available in the United Kingdom.
Once we have verified the other product we will match the price.
We will not match with typographical pricing errors in advertisements, websites or on our own website.
All Price Matched sales must be paid in full – Deposits are not acceptable.
*Our Three Year Quality Guarantee does not include Foam/paddings, Fabrics, mattresses or accessories.