Redditch:
01527 62104
Evesham:
01386 41095
Banbury:
01295 257628
Real oak furniture
Most items ready assembled and in stock
Free delivery to most postcodes on orders over £200 (*details)
14-day money back guarantee
Lynton Painted Range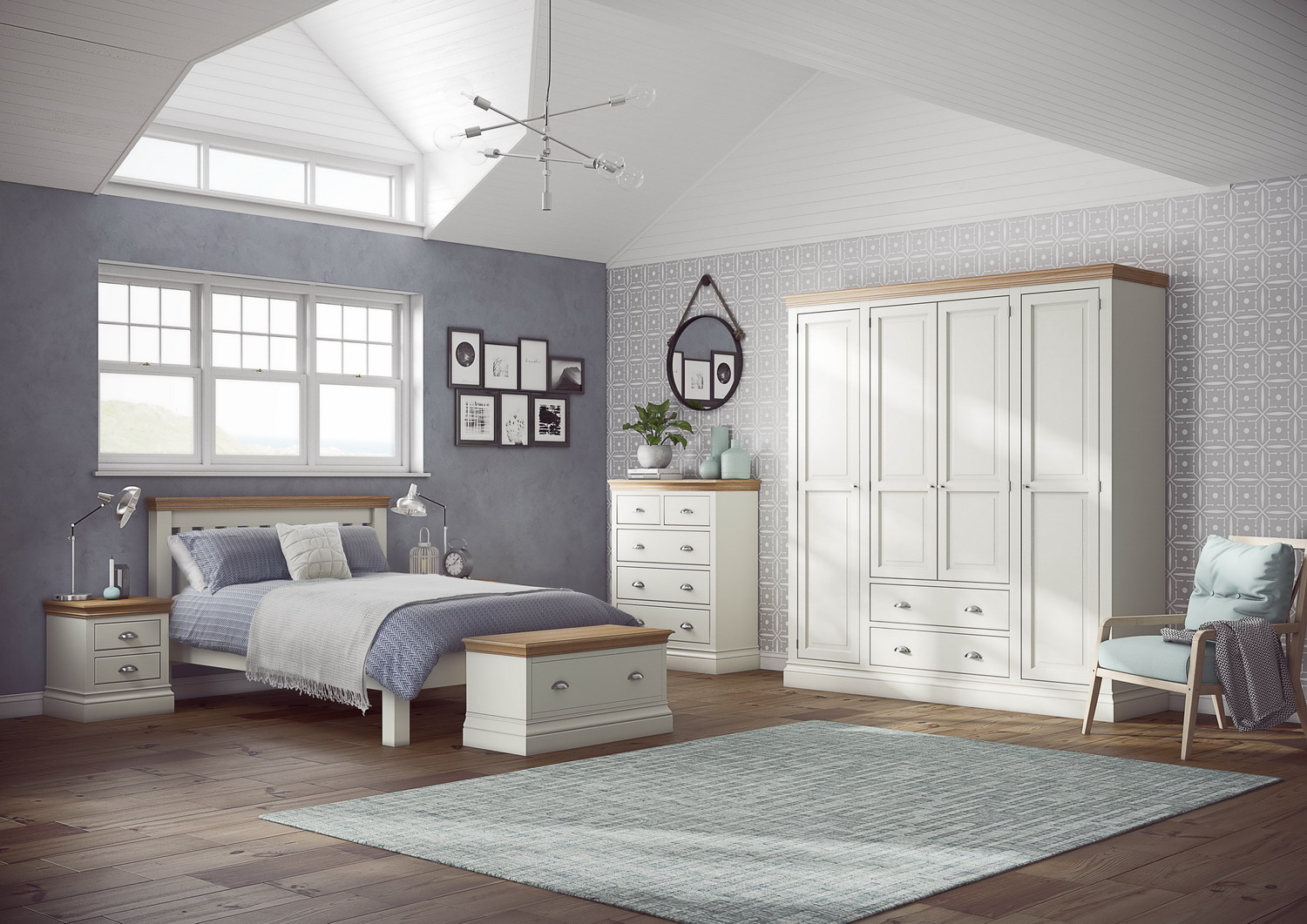 Enhance your living space with our Lynton Painted Collection. Whether you choose just a bed, chest, wardrobe or even a full bedroom suite, the Lynton design will create a beautiful and striking presence in your home.
You can create a warm and comfortable feel to your bedroom, knowing each piece is individually crafted. Manufactured in the north Devon, England, this range employs the best techniques to create solid drawers, dovetailed joints, tongue and groove backs whilst incorporating valued features such as solid pine construction throughout, solid oak tops and a long lasting paint finish.
Special Offer

Normal Price: £484.00 now..

£372.00

LNLB40

Out of stock

Special Offer

Normal Price: £642.00 now..

£494.00

LNLC60

Out of stock

Special Offer

Normal Price: £185.00 now..

£142.00

LNLV10

Out of stock

Special Offer

Lynton Large Extending Dining Table H 77.5 x W 91.5 x D 202cm
H 30¾ x W 36¼ x D 79¾inch

Normal Price: £814.00 now..

£626.00

LNLT07

Out of stock

Special Offer

Normal Price: £556.00 now..

£428.00

LNLS20

Out of stock