Real oak furniture
Most items ready assembled and in stock
Free UK mainland delivery on orders over £200*
14-day money back guarantee
London Dark Oak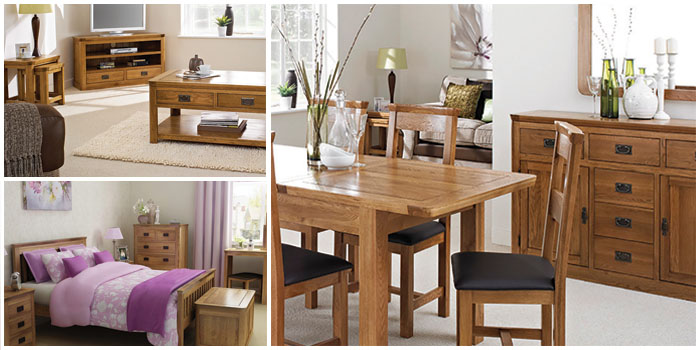 The London Dark Oak Range is a hugely popular and practical range of solid oak furniture pieces that will not only fit well into any home, they will take pride of place too.
With a choice of 40 pieces to pick from, you are sure to find a piece from the London Dark Oak Range to suit all rooms in the home. From oak dining furniture to quality solid dark oak king size beds and a variety of other pieces, large and small, including sideboards, bookcases and lamp tables, the London Dark Oak Range offers you options in abundance.
With the London range, it's the rustic feel of the dark oak that first catches the eye and this will ensure that these are pieces of solid oak furniture that will continue to catch the eye within your home for years to come.
It's no surprise that oak has been popular in furniture production since the middle ages. Oak itself is strong and dense, its rich grain markings are attractive, and as a particularly hard-wearing wood, oak remains perfect for the modern family home.
The London Dark Oak Range features 100% solid wood construction and the pieces benefit from dovetail joints, smooth contoured edges and antique style steel handles. A stylish rustic look is evident on all pieces, and all furniture surfaces in
he London Dark Oak range are meticulously lacquered to make them more resistant to spills.
For a timeless look of quality that offers practical solutions for the home, look no further than the London Dark Oak Range.
Click here to view our brochure