Do You Roll with it?
It was in in a big way with every surface covered, then it was out in the phase of changing rooms when it was paint, paint and more paint, then it started to creep back with a feature wall and now its full on back!! What am I talking about? Wallpaper of course…
The history…
Wallpaper actually began in ancient China, they glued rice paper onto their walls as early as 200 B.C. A guild of paperhangers was first established in France in 1599, but In 1785 Christophe-Philippe Oberkampf had invented the first machine for printing coloured tints on sheets of wallpaper which drastically changed how wallpaper effected our lives.
Today wallpaper whilst wallpaper has never gone out of style, it's had a hard time shedding its reputation as old-fashioned and intimidatingly permanent. Wallpaper is still the best way to personalize a room, it breathes life into a space and make it feel like your own.
Going digital…
In this digital age, innovation is endless. We are seeing modern, photorealist interpretations of classic designs popping up everywhere, botanical prints contemporized, graphic, digitalized geometric patterns inspired by a blueprint. Not only is bold wallpaper a 2019 home decor trend, but it's also available in high and diverse supply with the price per roll ranging from as little at £9.99 right up to hundreds of pounds per roll.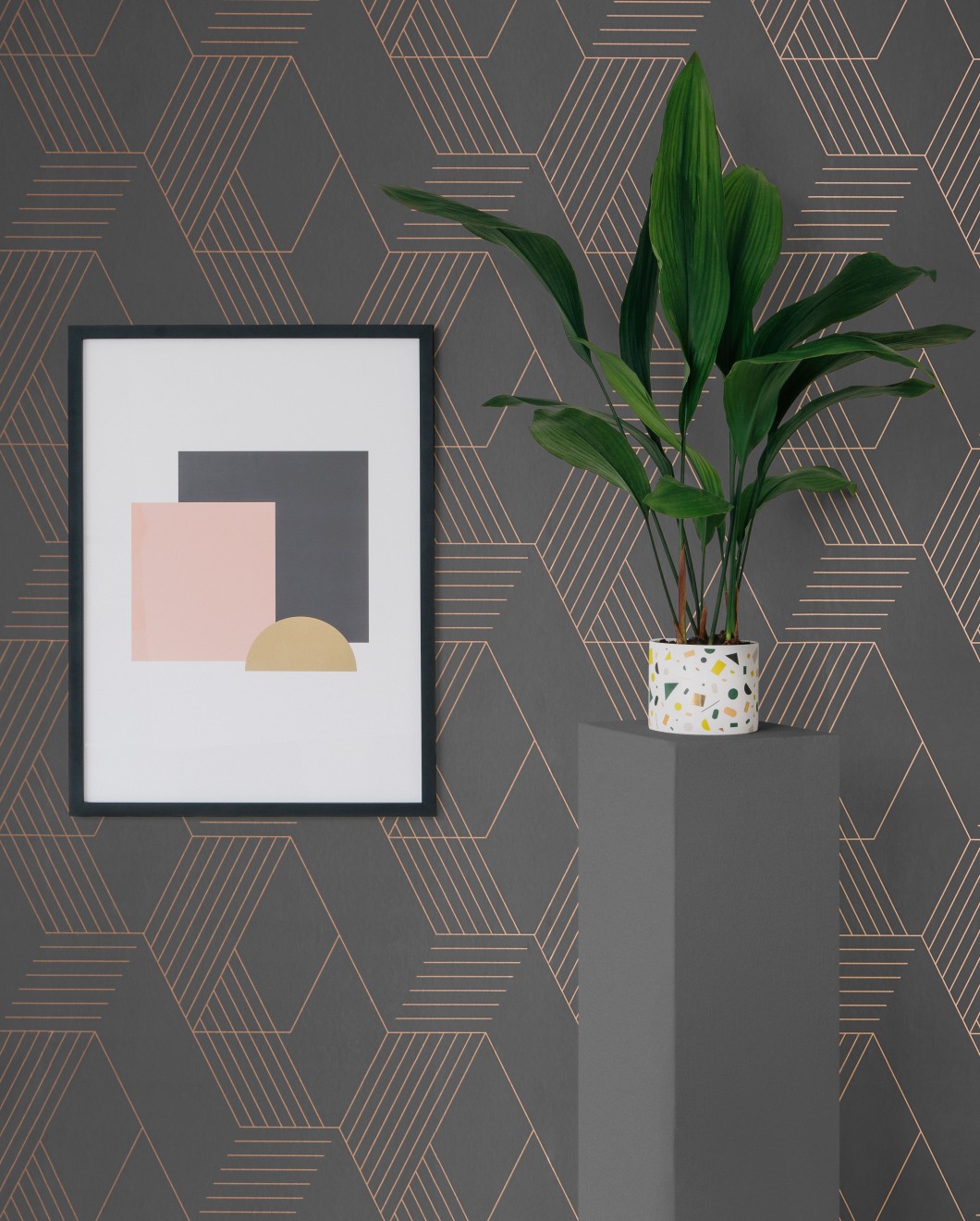 Bold is in…
Big patterns, bold colours are in style. If you are not 100% sure your home can take it then…
Look at what you spend – investing heavily in a design that you may go off quickly is a no, no. Maybe look for a cheaper alternative, or if you just love that pattern then maybe only paper a feature wall and pick out a couple of colours to link your design theme through the rooms of your home.
Look at a parred back version – Don't put it on every wall or even in every room. Sometimes too much of something especially in smaller spaces can make your home feel cluttered.
Tone it down - Maybe if the bold pattern and colour of a papper scares you then maybe look for a similar pattern in a more mutted colourway or if its the colours you like look for a less busy pattern.
Think about your accessories – could you use the wallpaper sparingly and opt for fabric option on soft furnishings instead?