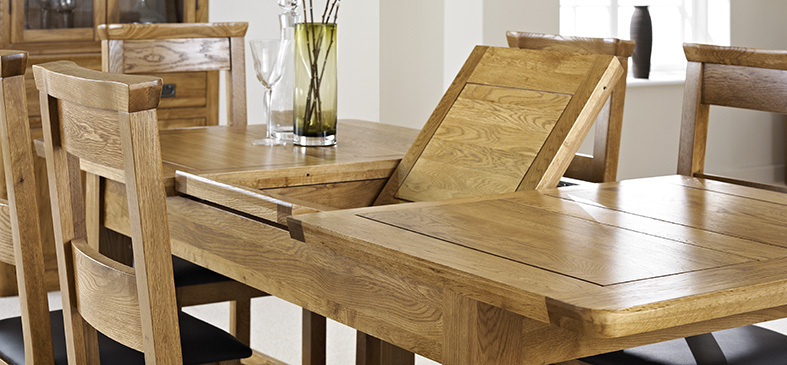 The Heat is on…
This Heat wave is showing no signs of abating. What does that mean for our furniture? All outdoor wooden furniture is protected from the damage the sun can do and we are advised to maintain our outdoor wood with an oil or a specific treatment.
Obviously, when it is hot like it has been, we open all the doors and windows to let in the breeze to our houses, but how can we protect our indoor wooden furniture from the suns damage?
What damage can be caused?
Exposure to too much Sunlight - Sunlight may over a period of time alter the colour of real wood; this is just part of the aging process and enhances the beauty of the natural material.
Variations of Temperature - Extreme temperatures may lead to the wood drying out too much – heat sources such as direct sunlight or radiators could damage real wood.
What can we do to protect our wood in harsh sunlight?
Real wood is beautiful and the variations in grain, pattern and colour are what give real wood its natural beauty and timeless appeal. The issue can be that if a table for example has a loose extension leaf that is not in place when the table is exposed to sunlight then the wood will fade/bleach at a different rate and hence the panel will be a different colour. It is recommended to:
Avoid direct sunlight – don't place in a conservatory for example

If exposed to sunlight, then cover if possible

Treat with Oil if applicable.
Don't forget there are also the following things to think about with real wood:
Moisture - Added moisture may cause furniture to move slightly, so it is recommended to ensure adequate ventilation to minimise this.
Spills - Spillages if not cleaned off can leave water marks – this is unsightly so should be avoided where possible – don't forget if you spill a drink lift up the coaster and clean the underside.
Heat - Heat will leave scorch marks on the surface of the wood - these marks can be unsightly so its recommended to use heat protective mats such as coasters and table mats.