Do you need to spruce up the spare room?
Is the mattress lumpy, is there wardrobe space or does it just need a lick of paint and a new duvet set? The spare room is just that, its spare, so if you are like me sometimes it can (accidently of course) become the junk hole before we know it - The ironing board that never seems to get put away, clean laundry that just hasn't quite made it away, kids toys you haven't quite had the time to ebay yet etc etc.
Create a Comfortable Guest room
If you have guests that regularly come to visit, then why not create some Hotel style chic in your spare room.
You could go the whole hog and re-decorate and buy new furniture – the guest room doesn't necessarily need a full suite of furniture but a bedside with lamp, a mirror to apply hair and make-up and somewhere to hang clothes is essential. There are the usual tricks of fitted furniture and statement wallpaper but why not try a wall mounted padded headboard and floor length curtains to add drama and height. Check out this step by step DIY Padded Headboard - http://www.heytherehome.com/diy-upholstered-headboard/
Storage is key
Remember – guests are just that, infrequent visitors, so make sure you use all the room in your spare room to house all the things you need in your life. Drawers under the bed, storage boxes on top of the wardrobe etc can house the Christmas decorations, camping gear etc – why not put hooks on the back of the door and hang your Ironing Board!!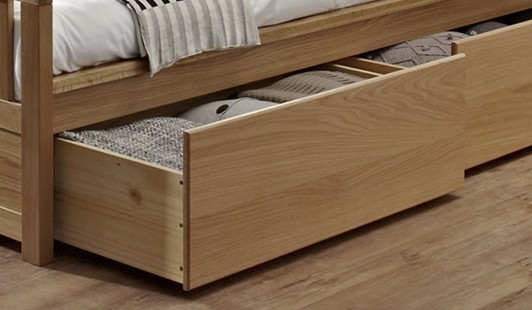 Feeling fresh
Fresh linen and towels and the odd homely touch such as a box of tissues can make guests feel more welcome.