Retro Fusion
Retro is still in fashion; we may have seen the retro style around for a few years now but it's still very much influencing high street fashion and interior trends. From the colour palette of the 70s, to the scalloped shapes of Art Deco through to 50's signature furniture styles this trends this classic style is definitely influenced from a bygone era.
Keen as mustard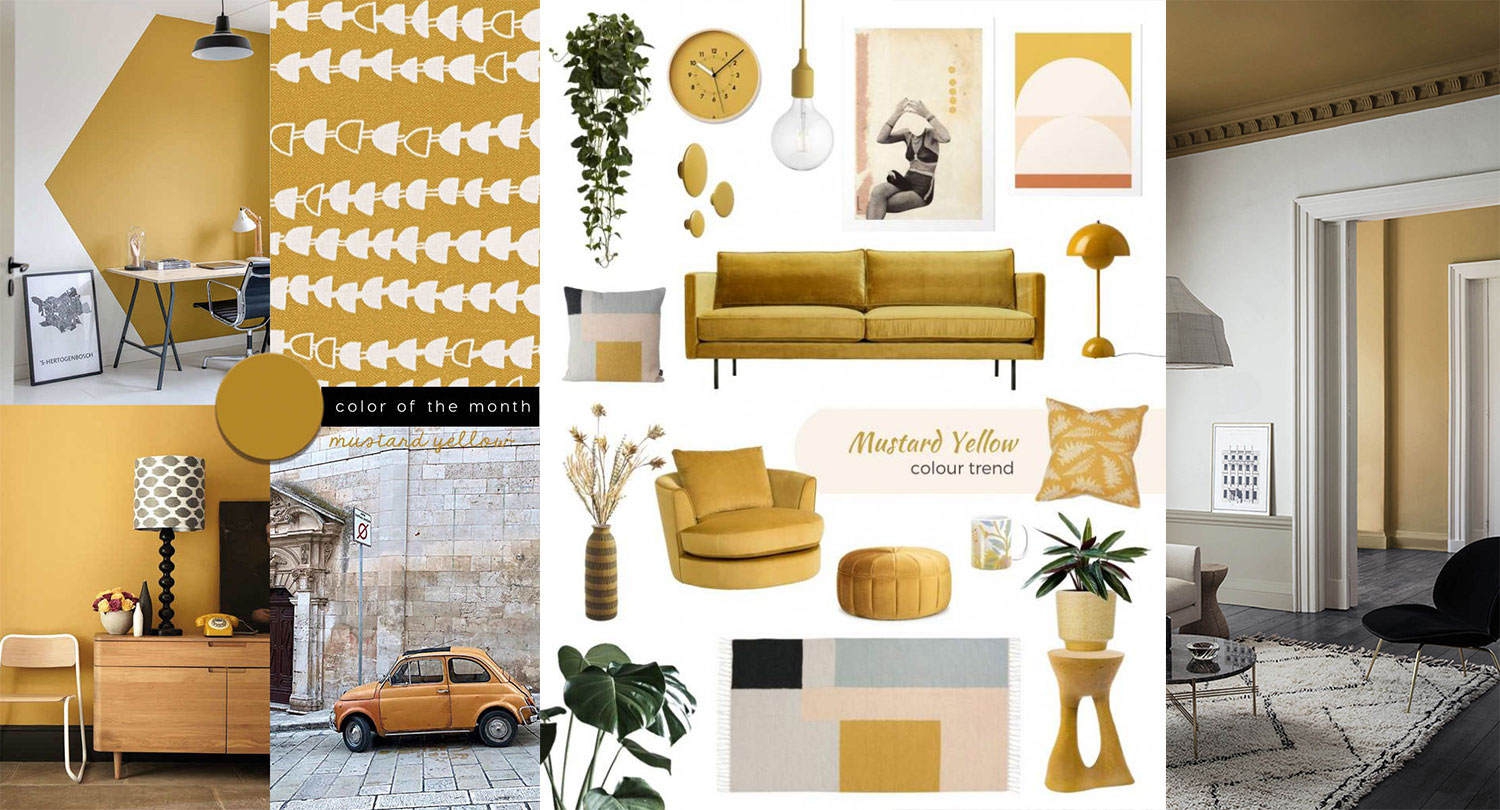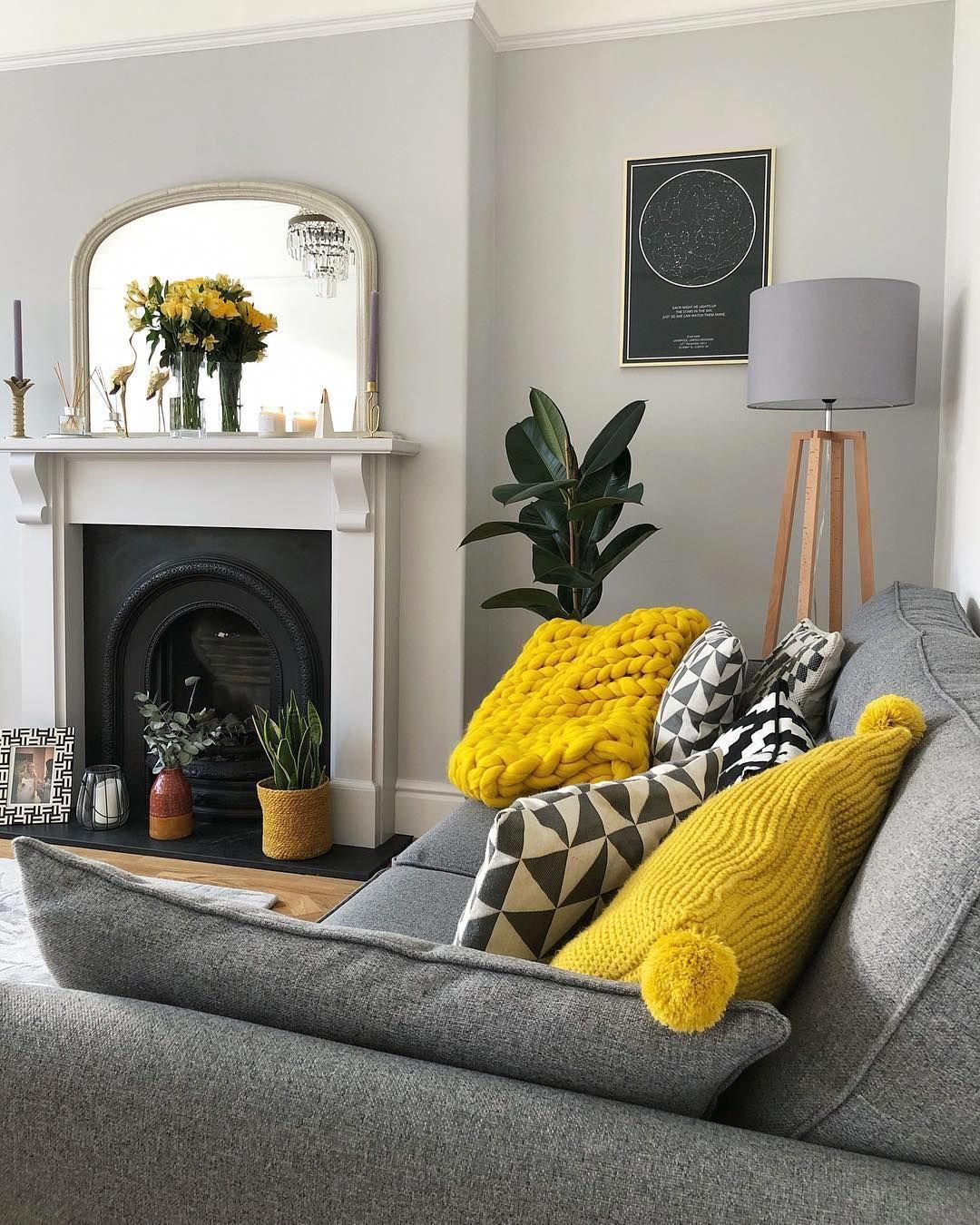 This season Mustard is still a key colour in interiors. Team Mustard, with sumptuous shades of teal green and tan and use key materials such as velvet, wood and buff leather to achieve this look.
Previously paired with Scandi inspired neutrals, Mustard is now being used with warmer richer shades to create a jewel like pallet. If you fancy adding some Mustard Yellow to your interiors to add a splash of colour; you can be as bold as adding a feature walls or as minimal as choosing some key soft furnishings. Mustard works well with both dark and lighter colour pallets; its underlying warmth works well with cooler greys, taupe, clay tones and crisp white.
Geometric
The 'Geometric Paint' trend according to Pinterest is up 225 %, year on year as a search term. This emerging trend has definite retro vibes with new paint techniques involving creating geometric shapes using masking tape and filling them with block colour. If you fancy having a go then check out this great instructional blog for loads of hints and tips. https://www.ilovewallpaper.co.uk/blog/category/wallpaper-trends/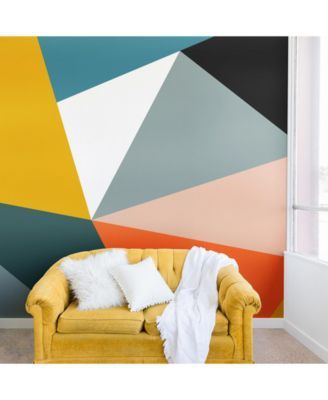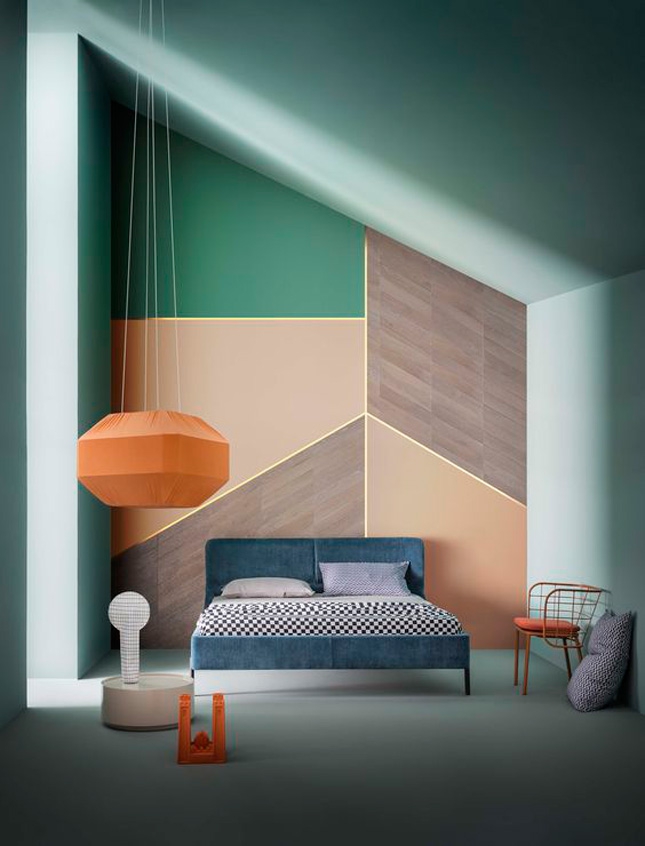 Clear lines
A key to Retro styling is the clean lines of the chosen furniture pieces. That doesn't mean to say they all need to be Scandi (Ercol style) pieces, bit items with visible legs and clean lines lend themselves best to this style. Check out the super clean lines of the Hallowood Ledbury range - https://www.hallowood.co.uk/shop-by-range/ledbury-range/ledbury-drop-leaf-round-table-set-with-four-chairs-in-light-oak-finish.html