What's in a colour?
Pantone's 2020 Colour of the Year Is PANTONE 19-4052 Classic Blue
According to Pantone the colour of the year "Classic Blue" is a timeless and enduring blue hue, PANTONE 19-4052 Classic Blue is elegant in its simplicity. Suggestive of the sky at dusk, the reassuring qualities of the thought-provoking PANTONE 19-4052 Classic Blue highlight our desire for a dependable and stable foundation on which to build as we cross the threshold into a new era.
Imprinted in our psyches as a restful colour, PANTONE 19-4052 Classic Blue brings a sense of peace and tranquillity to the human spirit, offering refuge. Aiding concentration and bringing laser like clarity, PANTONE 19-4052 Classic Blue re-centres our thoughts. A reflective blue tone, Classic Blue fosters resilience."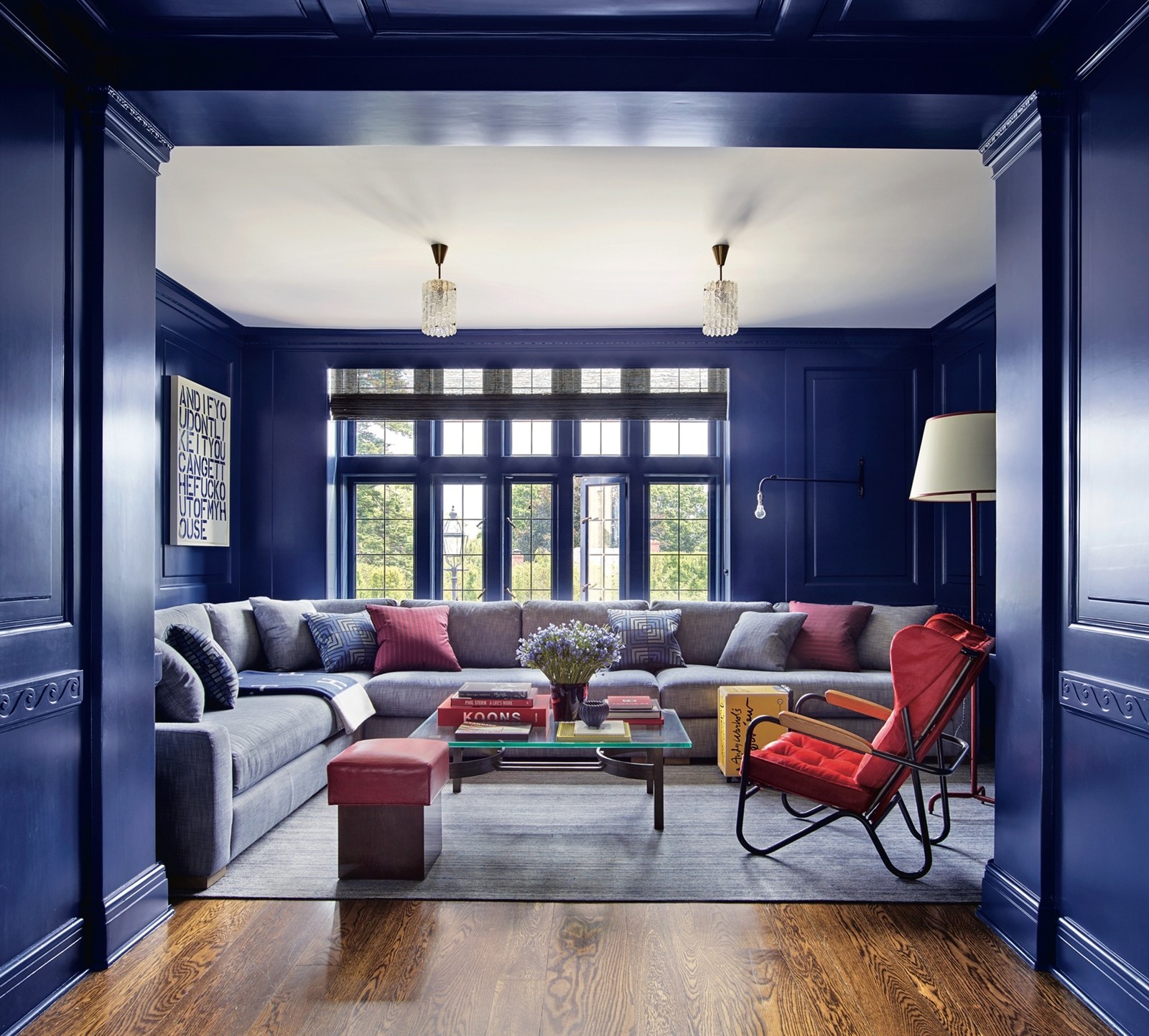 Be Bold
ALL the walls of a Living room…Probably the boldest move but bang on trend as enveloping colour is set to make a come back for 2020.
If you are not feeling quite so bold then try a feature wall - what is one wall between friends… after all you can always paint over it next season. Feature walls are a simple yet high impact way to transform any room in your home.
If you are making over the whole room, whether contemporary or country style why not look at teaming your 2020 colour scheme with painted furniture or natural oak.

Soften the edges
Bring the "Classic" Blue in with accessories - start small with soft furnishings and accessories such as lampshades, pillows etc.

A touch of all round class
PANTONE 19-4052 Classic Blue is an elegant and sophisticated colour that lends its self well to luxurious fabrics such as velvet – In the living room, add a Classic Blue velvet sofa to give it a chic touch or In the bedroom add a classic blue velvet headboard. Classic Blue is an impressive colour when combined with bright, contrasting tones. If the style of your home is elegant and modern, combine fantastic metallic accents with Classic Blue.