2019 Colour Pallet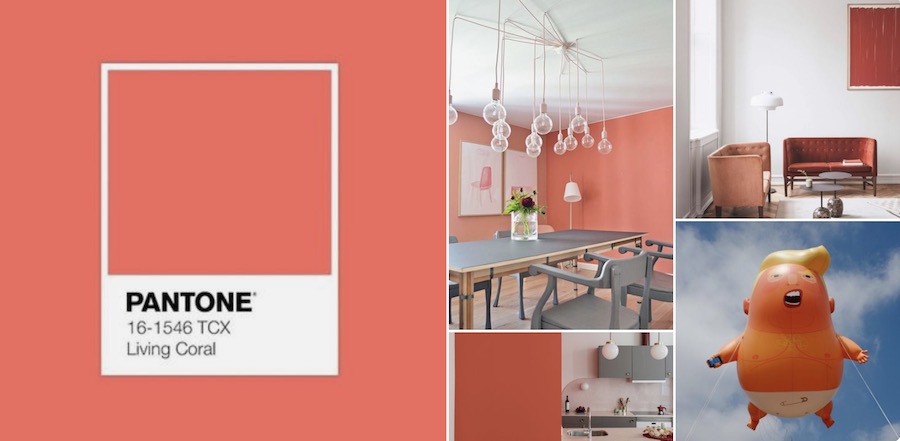 As every year this month Pantone have announced their colour of the year. For 2019 the pantone of the year is Pantone 16-1546, an animating and life-affirming coral hue with a golden undertone that energizes and enlivens with a softer edge.
Described as "Vibrant, yet mellow PANTONE 16-1546 Living Coral embraces us with warmth and nourishment to provide comfort and buoyancy in our continually shifting environment." this beautiful shade of coral can already be seen in fashion retail and interior design outlets.

How can I use it in my home?
Adding colour to our homes can sometimes be tricky, how much we use and where its put can change the look and feel of an interior. Coral is actually a lovely warm colour and can be teamed with natural tones or offset with other vibrant colours. For a more vintage feel team with natural hues and tones of green. There are plenty of nature-based fabric prints and accessories on the market at the moment.
For a more modern feel accent with teal and copper/rose gold for a very up to date look. Chic art deco influenced furniture teamed with elegant artisanal items in shades of deep blacks, nude/linen tones and gold/brass accents. Add in some Palms – ideally real but if not in print or a silk plant to give your interior design scheme added life.
Bold as brass
Over the past 12 months accenting touches of brass, gold and copper have been more prevalent in interior. The resurgence of metal away from polished chromes and pewter has steadily increased with high street retailers showcasing whole ranges of metal effect items in every department - interiors and fashion.