A table when you need it...
The real beauty of a nest of tables is that the largest table can be used as a lamp or side table, and the smaller nesting tables fit underneath; only to come out if, and when needed.
Space Savers
Ideal for smaller rooms where space is at a premium. It can be very handy to have a nest of tables for when you have guests – a convenient stow away surface to put drinks on. Small corners need not go unused when you've got the right nest of tables. Suddenly the forgotten space that usually just collects dust can become another opportunity for you to beautify and add some personality.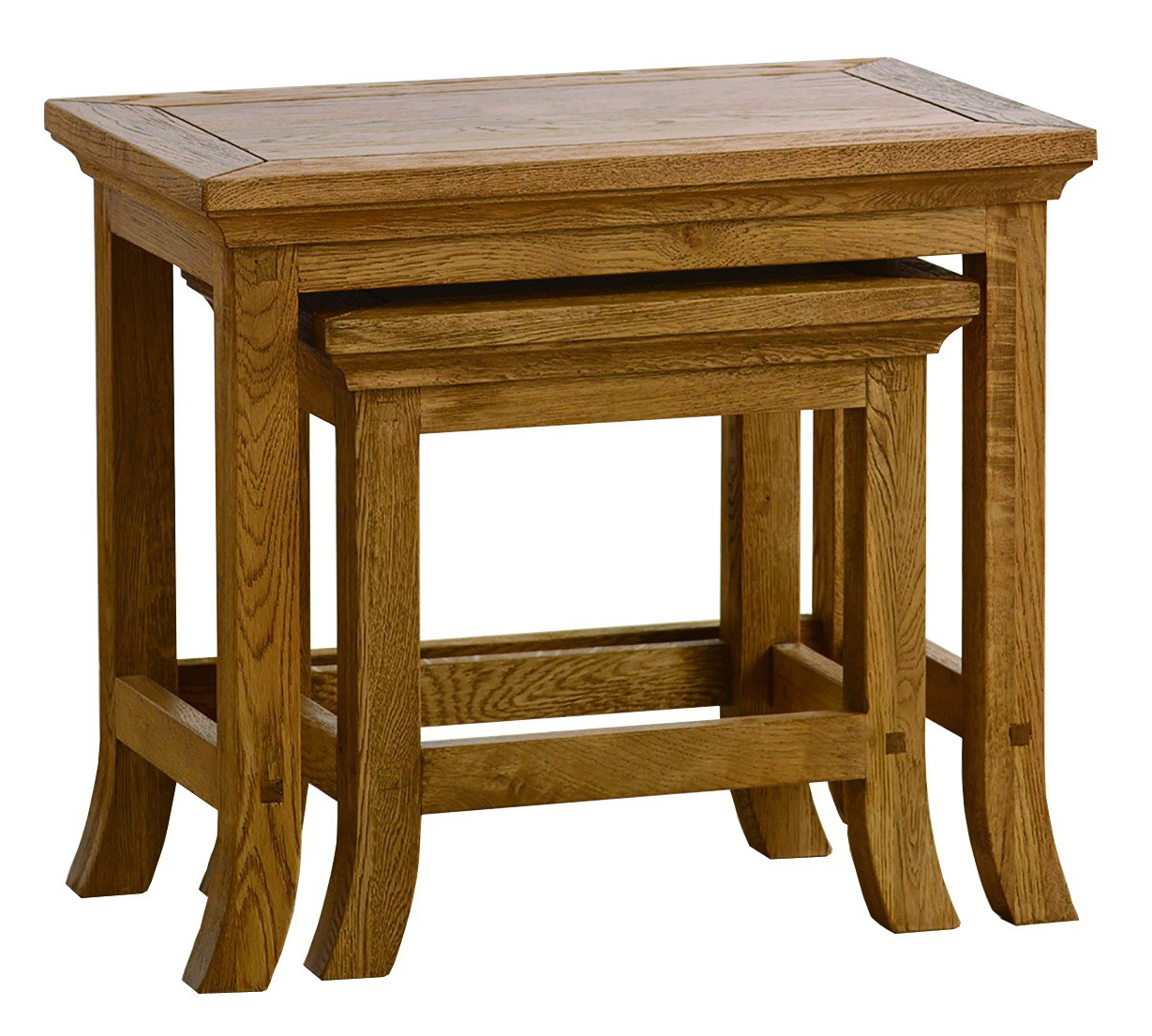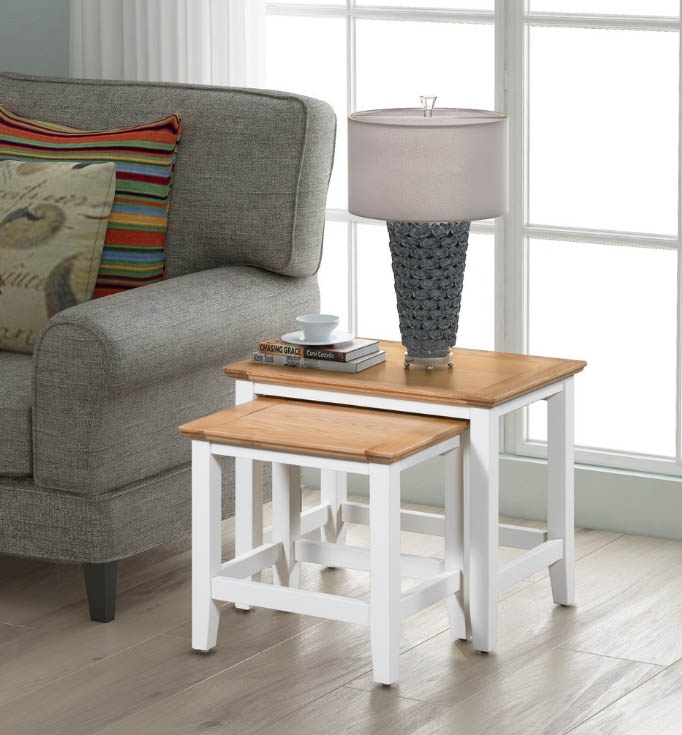 Avoid Spillages
If you do not have a central coffee table, some people are minded to putting cups on the carpet and potentially spilling them. Nests of tables provide handy extra surfaces or table space when necessary, without taking up too much space. Each nest can be split and stored as separate pieces. Equally, they can stored neatly and snuggly together in their attractive nests.
Spread the love
One might suggest it is a waste of a perfectly good table to have it tucked away for the 'just in case' moments and some people do buy a nest and use them as individual tables around the house in permanent use. A nest of tables is a handy set of occasional lamp tables, coffee tables and side tables all in one.
Add a touch of your style
Practical doesn't have to be plain! With a few well-placed decorative items, it's easy to style your nest of tables to fit in with the rest of your decor without detracting from its purpose. Top tip - Don't be tempted to go overboard with accessorising - Sometimes less is more, and a few choice ornaments will add style and still leave space for functionality.
Check out the great range of Nests of tables from Hallowood