Stay At home – Stay Safe – Lockdown home styling
At this very strange time we are all staying at home and that gives us time to look around the place we call home and see all the things that need doing. Just because the shops are closed, and we need to stay home doesn't mean that you can't update your home – and most importantly updating on a shoestring.
Clear the Clutter
Storage is key to a happy home and with time on our hands at the moment everything having its place plays a crucial part of making most of the space that we have available. Start with a good clear out – separate things into three piles – KEEP, DONATE, TRASH. Even though we can't take things to the charity shop or the rubbish dump at the moment, that doesn't mean we can't have a good sort out and create bag/boxes to clear out.
Go Vertical
Vertical space is very often under used. Thinking practically about the storage options you have on hand can sometimes free up much needed floor space. For example a narrow bookcase style storage unit doesn't have to be floor standing – have you considered mounting it on the wall horizontally above another piece of furniture?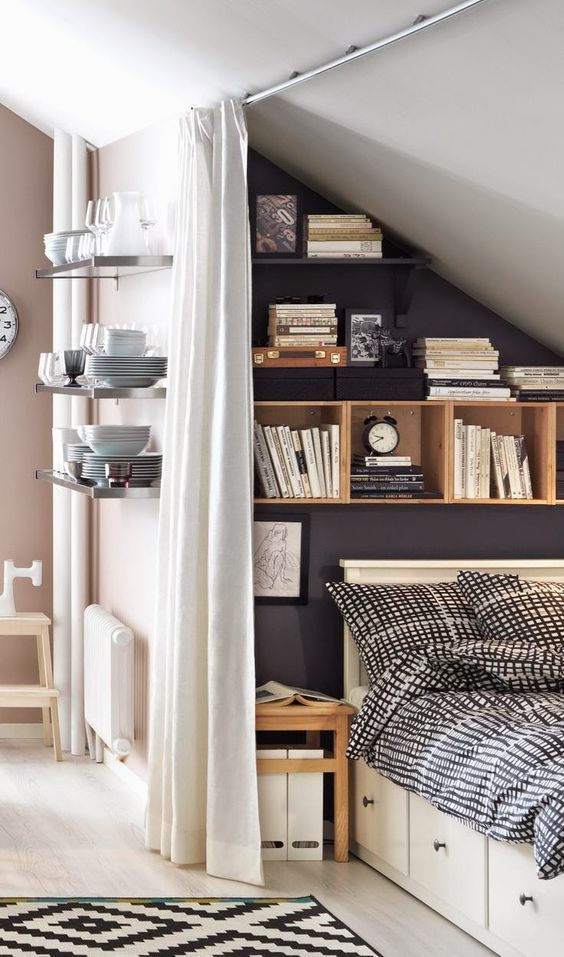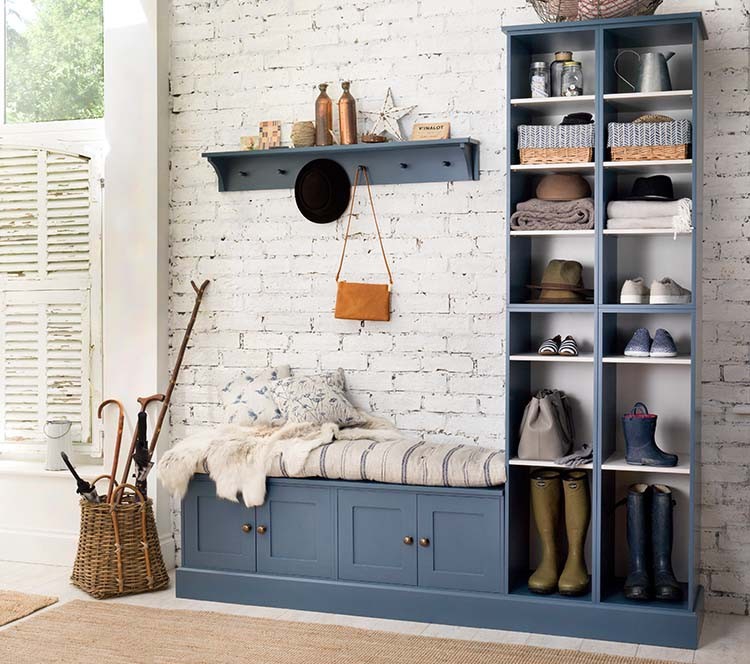 Re-style by colour
Fancy a new look – why not go around the house collecting decorative items and soft furnishings by colour and bring them together in a new room. If your house décor is pretty neutral, then it's often the decorative items and soft furnishings that add the colour. By bringing together items of the same colour it create a stronger look - why not create a new look in a bedroom by swapping the curtains from another room and teaming them with cushions, pictures and decorative items in the same colour pallet to create a new look.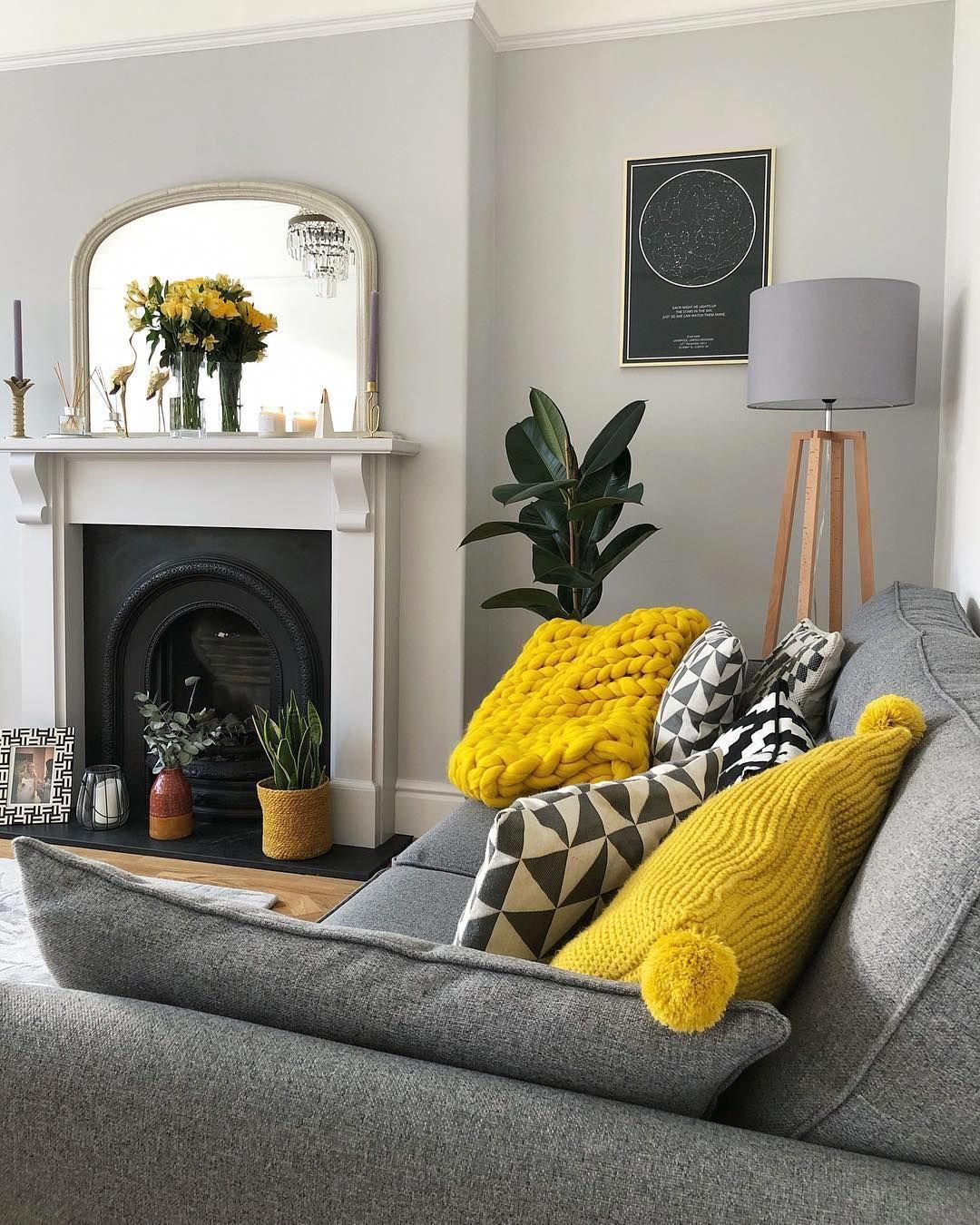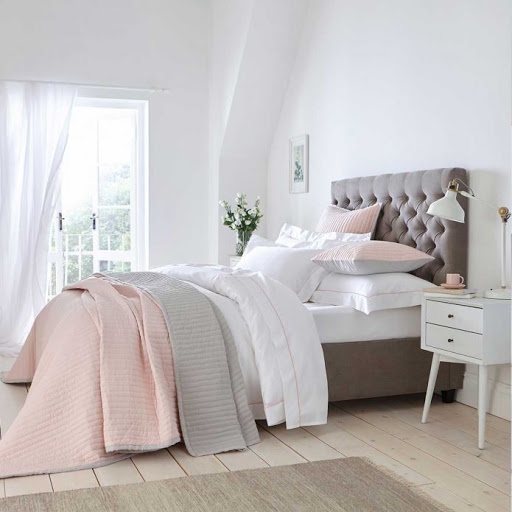 Top Tip If you have any paint in your chosen colour pallet then upcycling picture frames can be a great way to add a splash of much needed colour. If you have spare wallpaper, then why not decoupage a side table or chest of drawers to match in with your scheme.
Create a Geometric Feature Wall
Fancy creating a feature wall but all you have in the shed it pots of paint that are 3/4s used – why not create a geometric feature wall using the paint that you have to hand.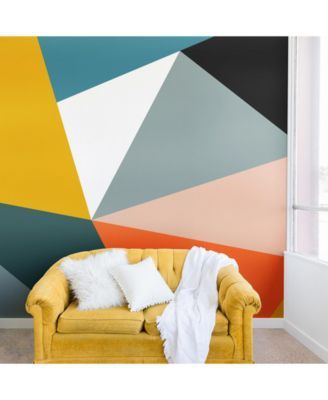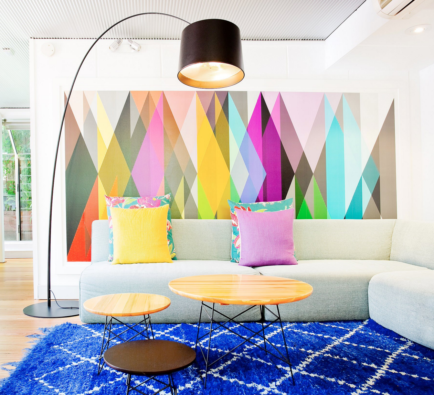 Start off by paint the wall with a fresh coat of a neutral shade – this will be your base coat. To get the best finish possible its best to fill in any holes or cracks with filler. Don't have any filler then why not try the old-fashioned way – Apparently there was a day before Polyfilla and you can make your own – check out this link I found on the internet for making your own filler. https://fca.com/blogs/news/homemade-spackling-saves-the-day
Top Tip when looking for a nice crisp line whilst masking tape is great sometimes you can get bleed underneath – To avoid bleed after masking up the space paint the edge with your base wall colour this blocks the edges that bleed so when you paint your feature colour it won't bleed underneath the tape.