Hostess with the Most-est
With Christmas a recent memory looking forward to the new year you may be reflecting on how your house and furniture coped with playing hostess to family and friends over the Christmas period. Being a great hostess isn't easy, but it is made even harder if your hosting space is not up to the job. If you are limited on space, then the furniture placement is crucial.
The key to good design in the dining room centres around the size of your dining room table and how many people you need fit around the table at any one time. Because whilst you want to make sure your dining room is cozy, you also need to ensure that everyone has plenty of room to move around as well as be seated.
According to interior designers, the trick of the trade is to leave at minimum 92cm / 36 inches between the edge of your dining table and the wall or other furniture. This allows people to walk around the back of a person seated at the table and should allow a person to enter and exit their seat without banging the chair against the wall or other pieces of furniture.
If you have a through room (one with 2 doors or access points) then keeping at least 115cm / 45 inches between your table and the dining room entryway will also keep from any bottlenecking in and out during dinnertime.
Oblong
Rectangular dining tables are the most common shape chosen for dining. It's practical, fits easily into most dining rooms, and looks great. Oval tables have the same practicalities as a rectangular table but are more unusual and can serve as an elegant contour to your room.
Depending on the position of the legs in relation to the tabletop, as a general guide:
120cm / 47" rectangular table seats 4-6 people comfortably

150cm / 60" rectangular table seats 4-6 people comfortably

195cm / 77" rectangular table seats up to 8 people comfortably

240cm / 95" rectangular table seats 8-10 people comfortably
Top Tip: If you like to entertain why not choose an extendable dining table to accommodate more guests when needed.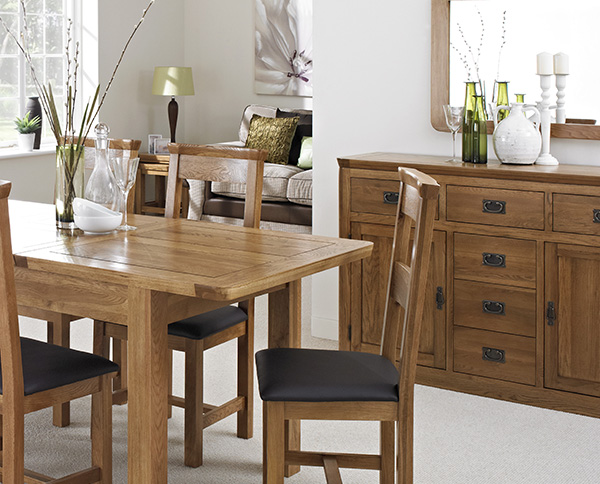 Circular
Round dining room tables create a more intimate dining environment than other shapes. However, they are often regarded as not being as space efficient as a rectangular table. Round tables are a great option for kitchens or spaces without a designated dining room as they create better flow.
Top Tip: If you prefer to entertain for large groups, a rectangular or oval table may be your better option.
As a general guide to buying round dining tables:
80cm / 31" dia circular table seats 2-3 people comfortably

100cm / 40" dia circular table seats 4 people comfortably

120cm / 47" dia circular table seats 4-6 people comfortably

150cm /59" dia circular table seats 6-8 people comfortably

180cm /70" dia circular table seats 8 people comfortably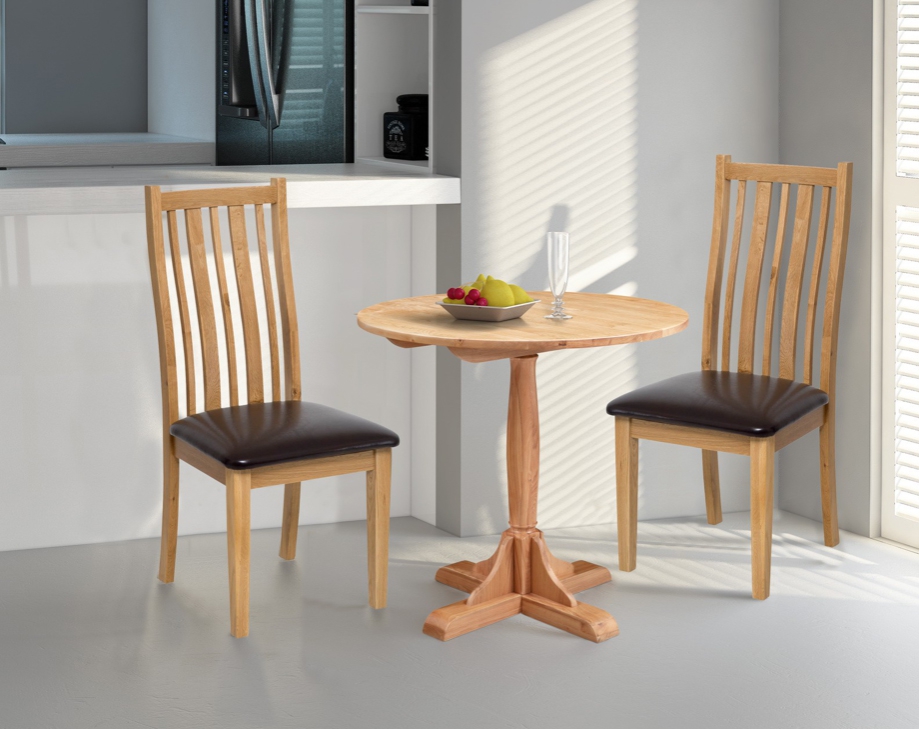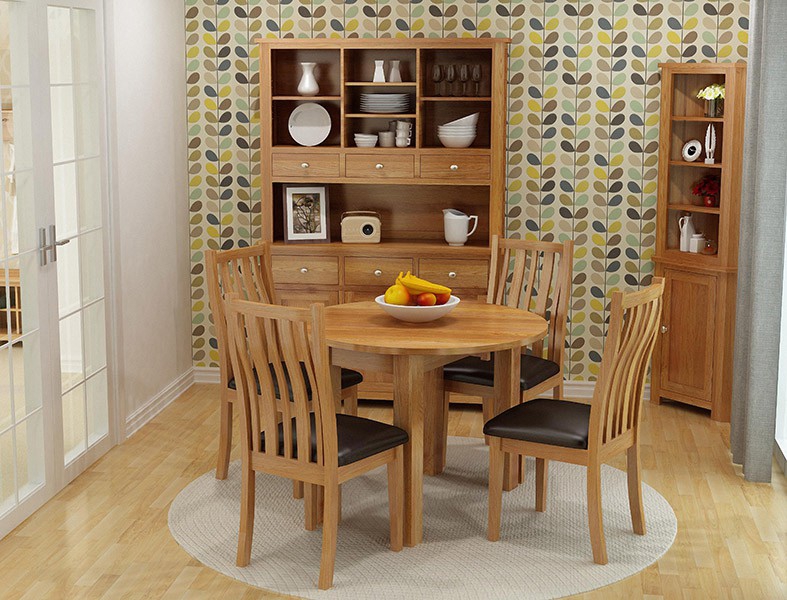 Check out the great range of dining room furniture from Hallowood Furniture starting from just £119