Best Dressed
A welsh dresser makes an ideal focal point in a kitchen or dining room, dressed with your china.
Traditional
A Welsh dresser or a china hutch to the Americans, is a piece of wooden furniture consisting of drawers and cupboards in the lower part, with shelves and perhaps a sideboard on top. Traditionally, a utilitarian piece of furniture used to store and display crockery, silverware etc and display ornaments.
Originally, a dresser was located in the kitchen and was a utilitarian piece of furniture where meat and other food was dressed or prepared, while prepared food was placed on sideboards in the dining room ready to be served. Today Dressers can be found in almost any room in the house, whether that's in a dining room, living room, bedroom or hallway. A dresser serves the double purpose of being used for both the storage and the display of possessions.
Space efficient
Dressers make the most of the verticle space available - ideal for smaller spaces if space is a premium.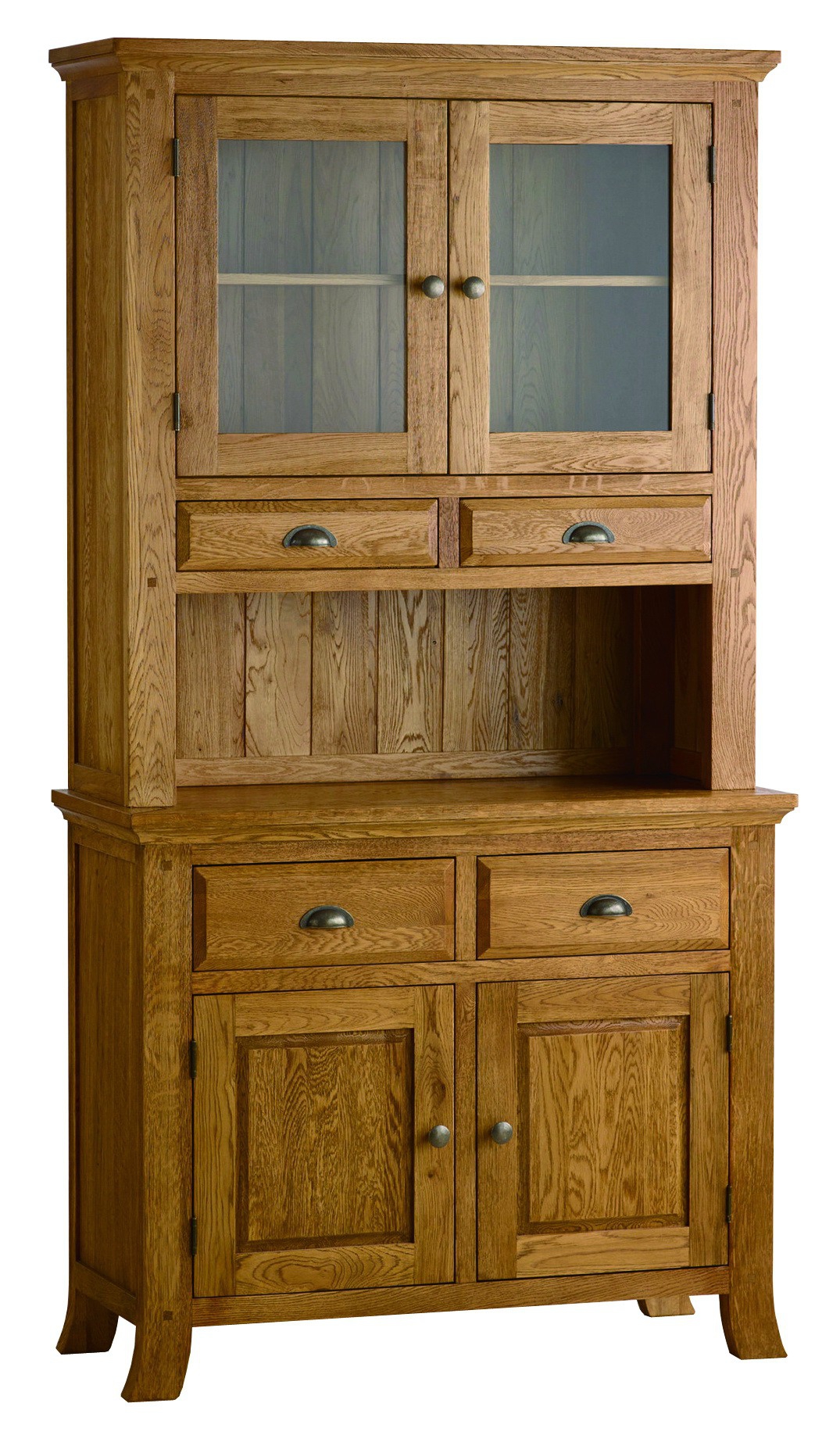 Check out the new Portland range dresser. The sideboard comprises two neat single drawers to the top of the unit, both with neat metal handles. Below that sits a two-door cupboard space with shelf. The dresser sits on top of the sideboard to create an open display space. Two slim drawers feature with a two-door display cabinet above. All in all, the Portland 2 Door 2 Drawer Sideboard & Dresser is an impressive unit. Check out the introductory offer pricing.
Top Tip: Why not Dress your Dresser for Christmas - add some twinkly fair lights, some baubles in a vase, candles and show off your Christmas cake on a domed cake stand.