Mind, body and soul
According to research sharing mealtimes is good for your mental health. Dining together allows us to share experiences with family and friends, wind down, bond and talk. mealtimes provide a great opportunity for us to set aside a specific time of the day or week to give us time to socialise, relax and improve our mental health.
So if mealtime is so important why do so few of us practice this heath promoting ritual? According to an online poll of 500 people carried out by the telegraph most admitted to eating only a "few times a year", with 3% of respondents not even owning a dining table.
Even though traditional dining rooms are not so much in fashion today with so many clever space saving ideas and options on the market there should be no excuse for not having a dining table
Dedicated space…
If you are lucky enough to still have a generous dining room and love to entertain then a larger format table seating 10-12 people is ideal however the space they take up may be off putting when used on a day to day family basis to feed 4-6 people so look for tables that can be extended - there are 2 main types, ones with a /more than one separate leaf and ones with a butterfly mechanism. Top Tip – if buying a separate leaf table then ensure that there is built in storage space for the leaves otherwise you will need to find somewhere to store them when not in use.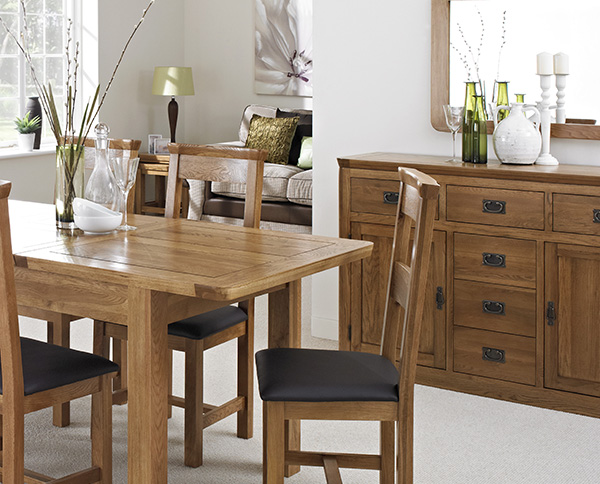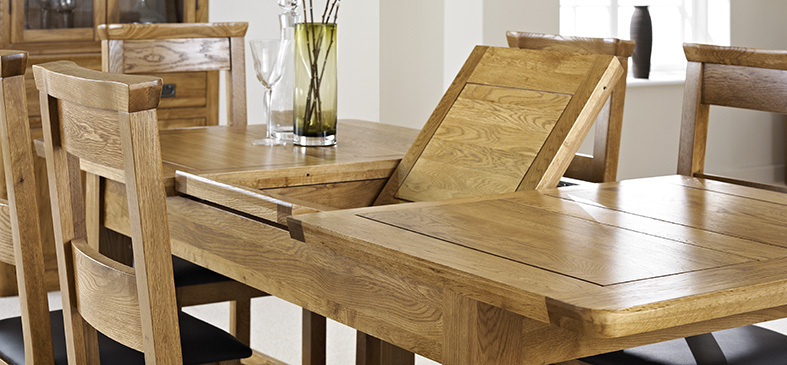 If you have open plan living, then an extendable table could also be for you as it allows you to enlarge your dining space when needed. With a busy family home having the ability to flex your space can be a big help.
Even with limitations…
If you have a small dining space or your space is limited, then space saving options that have either a drop leaf or chairs/benches that fit completely underneath the table can work.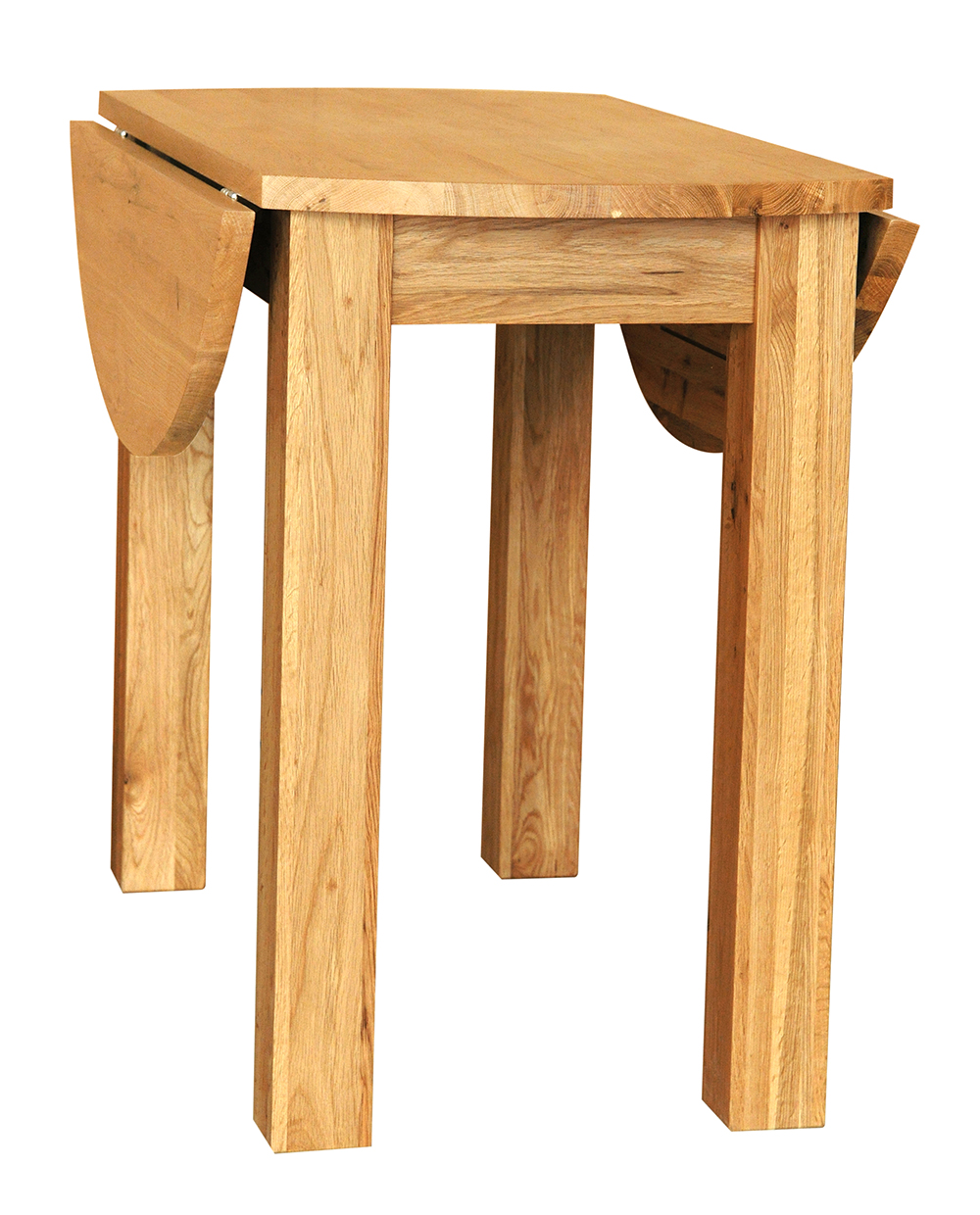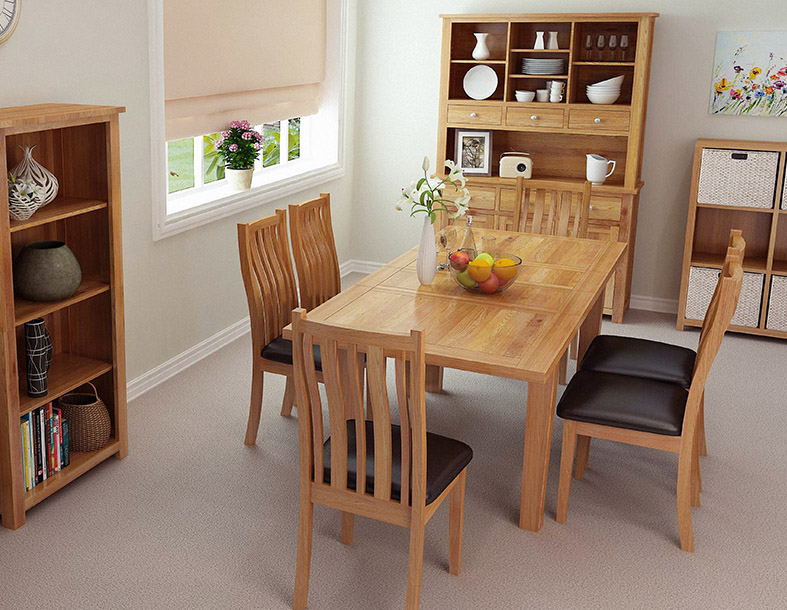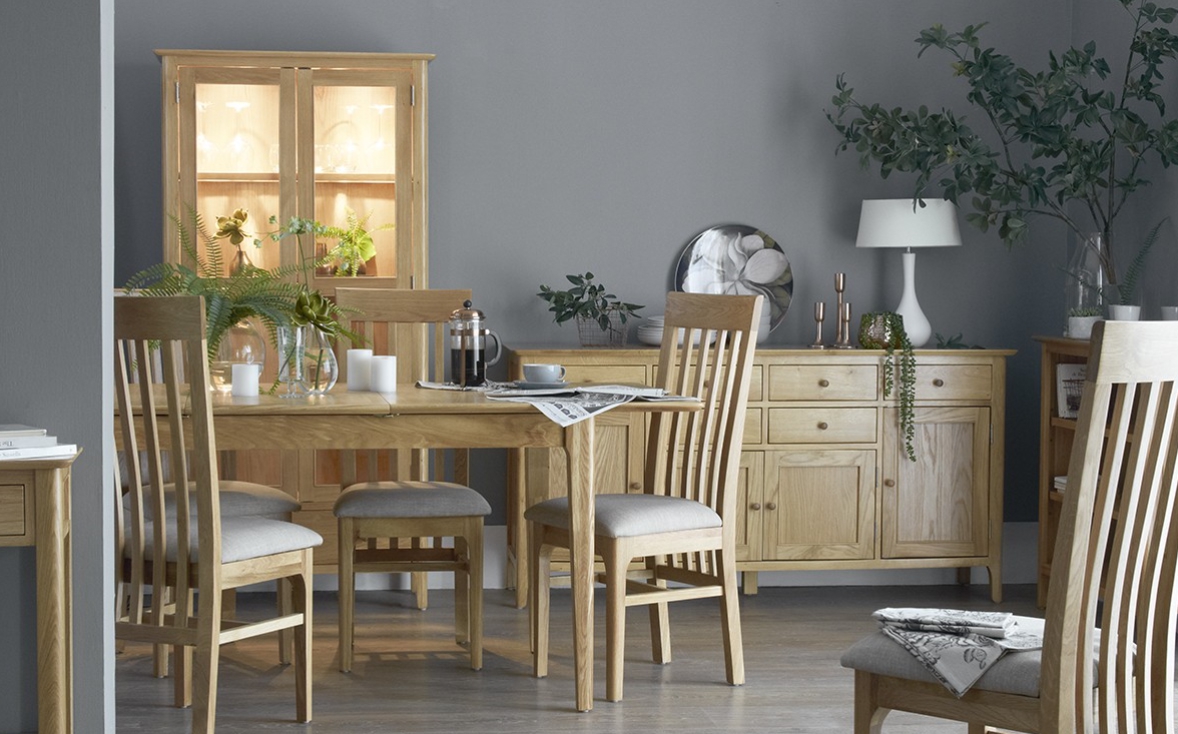 There are even options if you have no dedicated dining space – a coffee table that converts to a dining height table because after all a dining room table is more than just for dining it's a place where we can play games, craft and build things, its where the kids do their homework and some sit to work from home
So with dining to the forefront of your mind check out the range of dining tables and chairs from Hallowood https://www.hallowood.co.uk/dining-room/oak-dining-tables with tables starting from just £119