So December is here...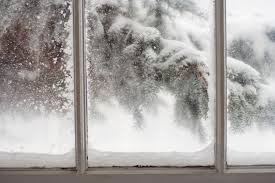 The white stuff is falling from the sky and the feeling is definitely getting more christmassy as December gets into full swing. The holiday season in our house usually means lots of visits from friends and family and hence there are some days where it feels like there are just not enough seats for everyone. So how do you cope?
Sometimes its a case of less is more...
Excess clutter can make the house feel ten times smaller than it really is, and it's amazing how just clearing down the surfaces can open up the space. If like us every square meter of space is used then look out for pieces of furniture with hidden storage space such as blanket boxes and trunks. Top tip: a blanket box can be used as a coffee table and then if sturdy enough could double as occasional seating with a cushion topper.
Make the most of what you have…
Space saving furniture can help to make the most of the space available. Look not only at the dimensions of the furniture but also look out for hidden features such as casters for easy moving and nesting pieces that can expand out when needed such as a sofa bed or nest of table. Nests of tables can prove to be invaluable when you have a house full of people, especially if you don't want glasses, cups and plates placed on the floor. Top tip: Team the largest table with a stool and you have the perfect dining / play table for little people.
Coordinate with colour
A co-ordinated look will will always look more spacious. Bringing together items of the same or similar colour can streamline the eyes view and help the room to feel less busy. Top tip: Reflective surfaces such as mirrors can help to double the space but if that space is very busy then can also enclose the space.