Could corner be best for you?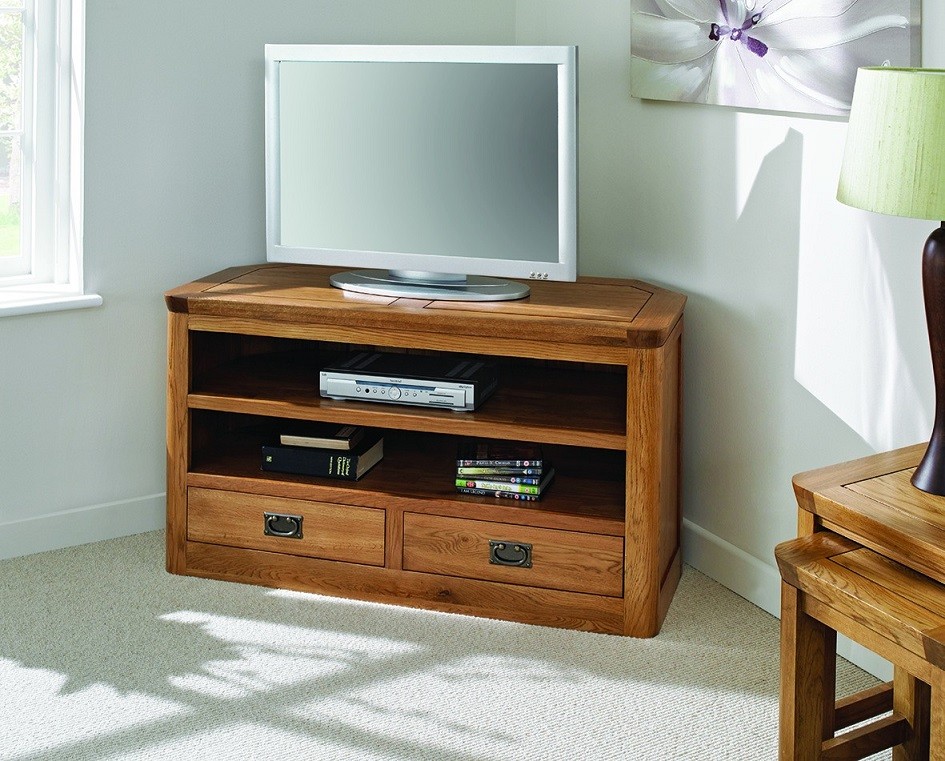 Choosing the best position in the room for your TV depends on many factors, so when choosing a TV stand/Unit
Make sure the TV stand you choose can accommodate the width and weight of your TV. To ensure that the TV fits on the stand safely and correctly, you want to be looking for a TV stand roughly 20% longer in length than your TV.
Account for how many consoles/TV boxes you have. Make sure to note their individual dimensions to ensure they'll fit.
Additional storage – do you need to store away DVDs, games, and controllers? If so, look for a unit with cupboard or drawers.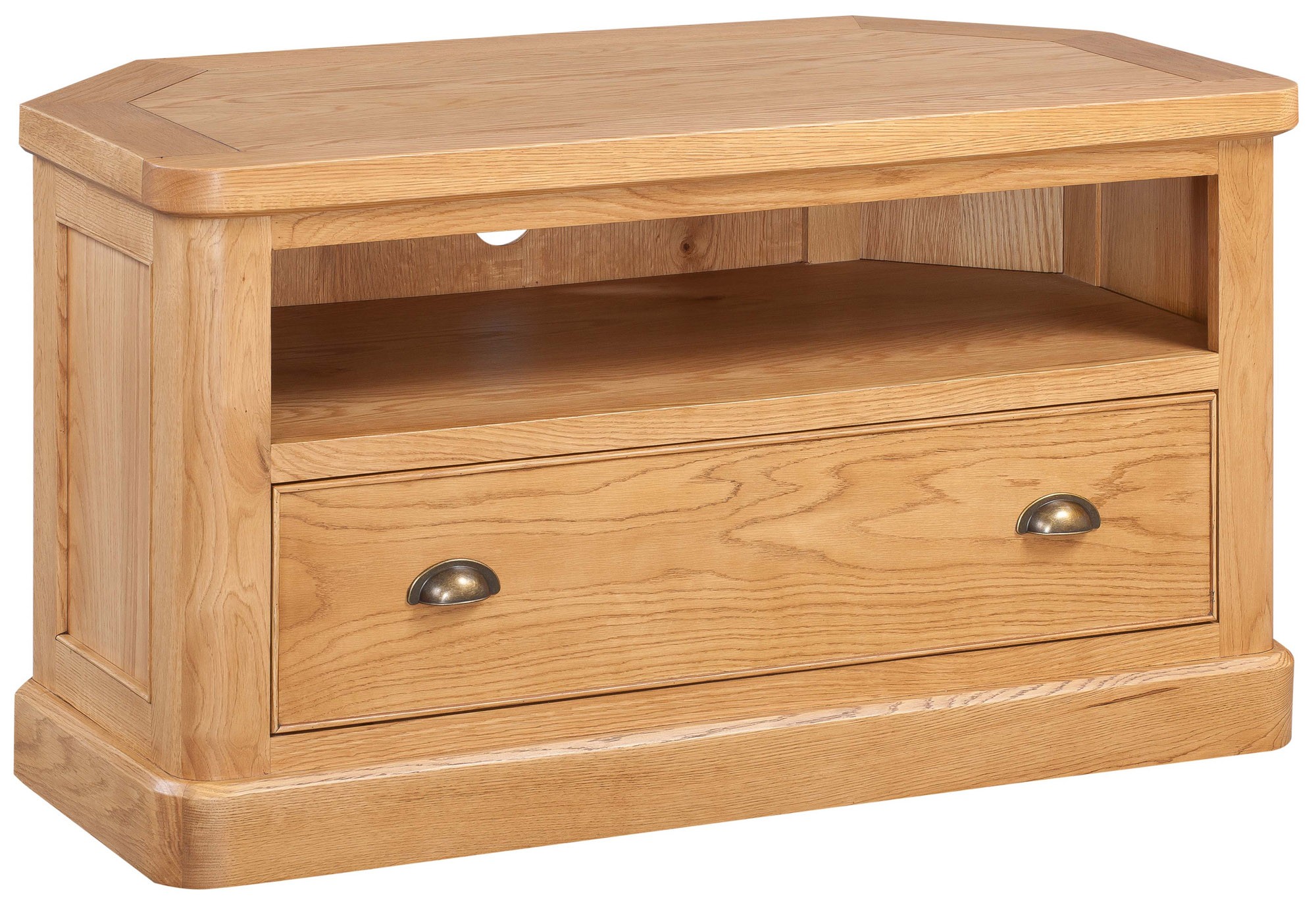 Ensure the wiring, electrical outlets are available in your desired position – trailing wires are unsightly and a potential trip hazard.
Positioning of the sun can affect your viewing pleasure – no one likes glare! Its fine to say 'oh we'll draw the curtains' but if there is a better position chose it as the lack of natural light can effect your vision and sleep patterns.
Height of the unit. Electrical giant Currys says that the centre of your TV should roughly be at eye level with your sitting position on the sofa or chair and the distance you will be seated away dictates the maximum size of the TV you should have.
So why choose a corner?
Corner units are specifically designed to fit into the corners of rooms against both walls and make the most of any dead space.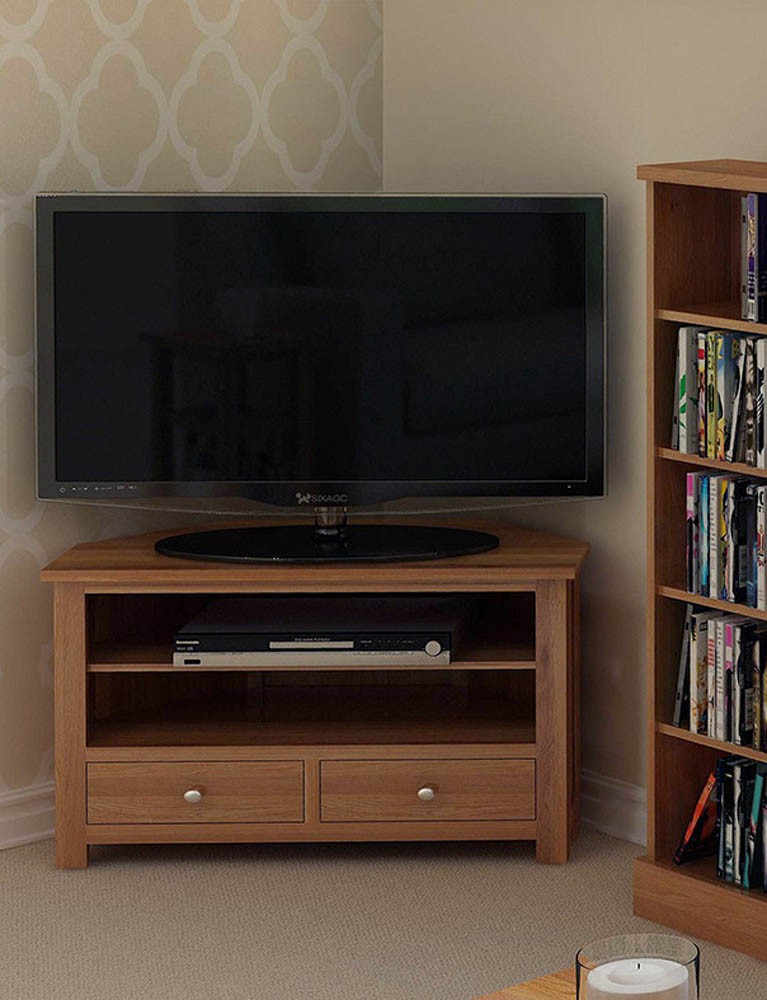 Smaller homes obviously benefit from small scale furniture, allowing the rooms to feel more spacious. When choosing a TV unit, a corner unit allows maximum use of what can be a dead space.