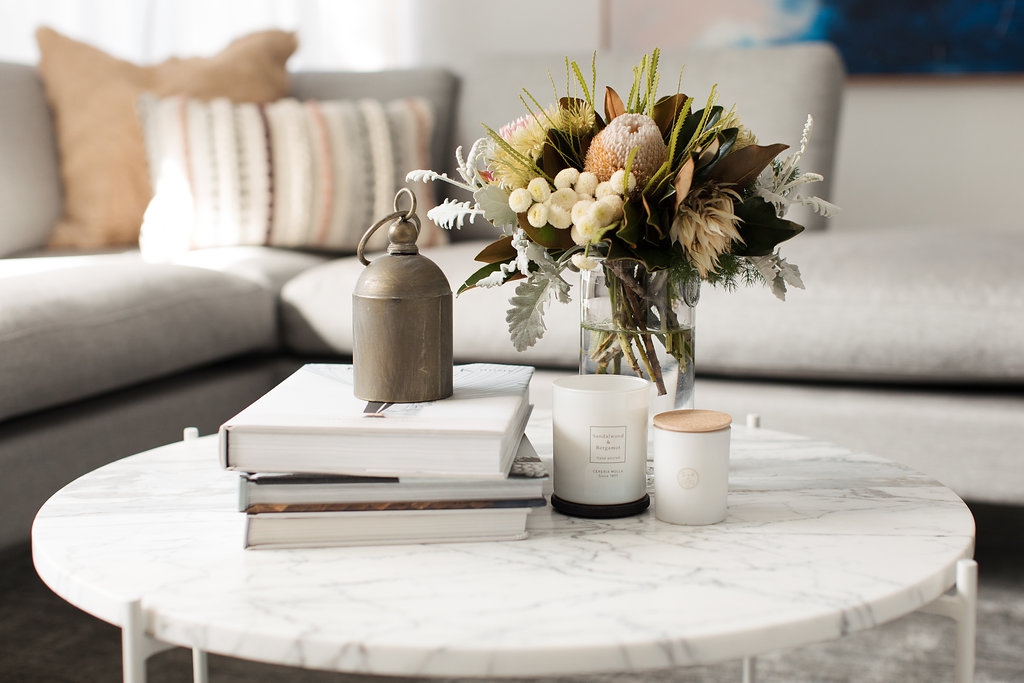 For every coffee table, its life will endure anything from cups and saucers to discarded keys and loose change but, in addition to the functional benefits, the humble coffee table also makes an incredible centrepiece. As a hub of most living spaces, coffee tables present a perfect chance to let your inner interior designer loose and make your mark truly individual.
What's the key to styling success? Yes, whilst you could just have one single item as a centrepiece there's an art to styling a coffee table. Interior designers tell us the tried-and-tested formula sis a fusion of five key elements: something tall, something organic, something low, something textured and something personal.
Decorating the top of a coffee table is easy! It is essentially a square, rectangle or a circle and depending on its size there are a few options for the placement of your accessories.
Clean Slate
To achieve an effortless 'designer look' in your home the best way to start is to give your room a quick spring clean by clearing the clutter. By plumping up your sofa cushions, getting rid of the opened, discarded letters, old magazines, coasters you never use, and Lego figures currently littered all over the coffee tabletop, you can start with a clean slate.
Create Focus
With any table decoration the centre of the table is the safest place to place a decoration – it's the furthest from the edge and hence the less likely place to be knocked off from. That doesn't mean you cant place things on the corners or near to the edge but just bear in mind the passing traffic and little hands.
Don't block the view
There is nothing worse that being sat talking to someone and having to constantly look around an object that is obscuring eye contact. In a living room where most of us watch the TV it is always important to have a clear unobstructed view of the television otherwise you will be constantly moving and remaking your display.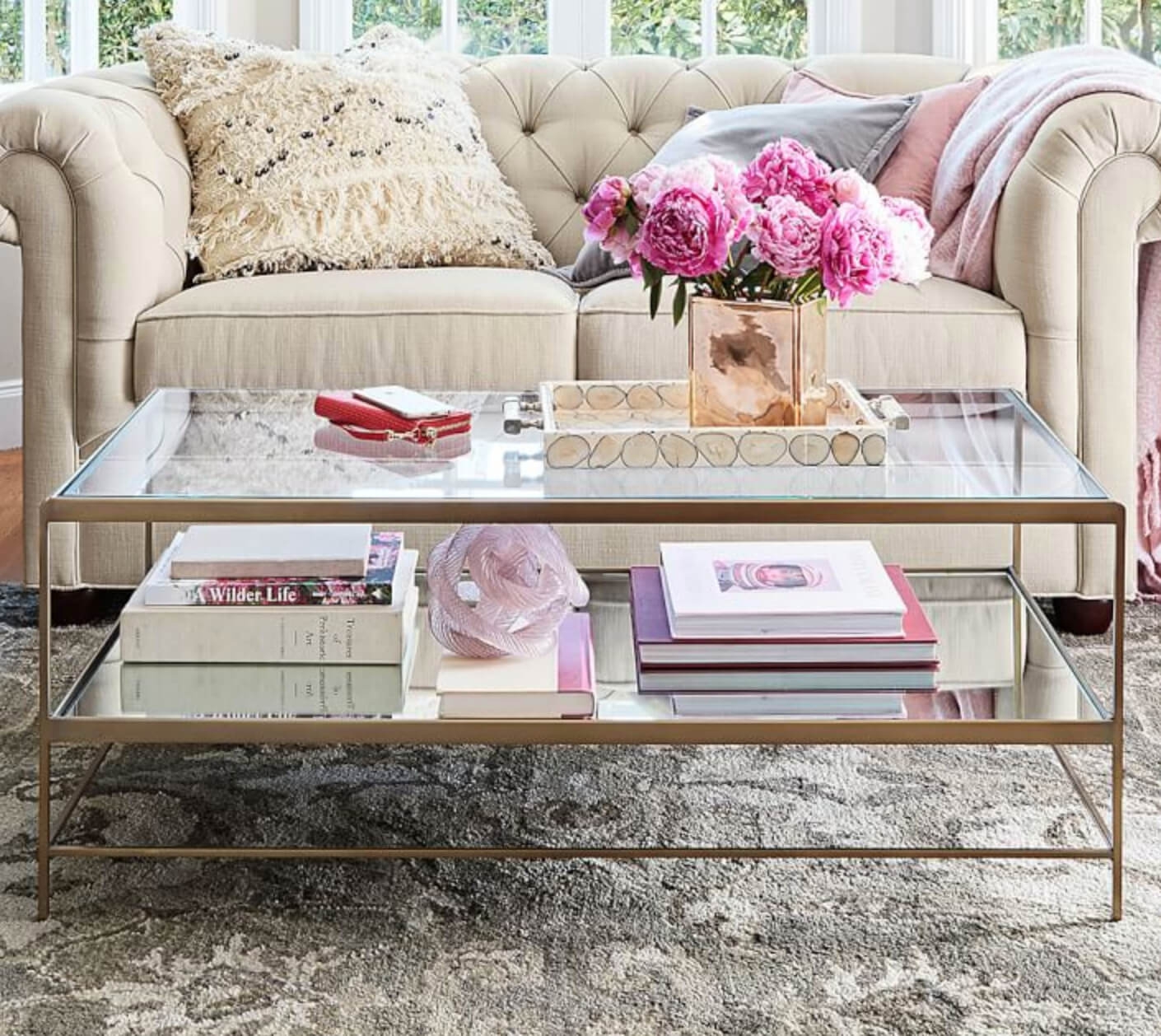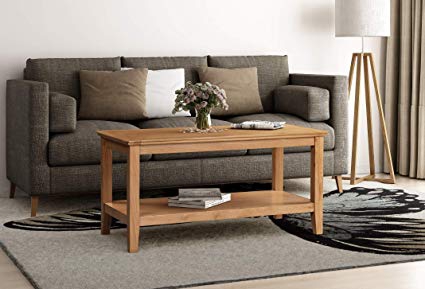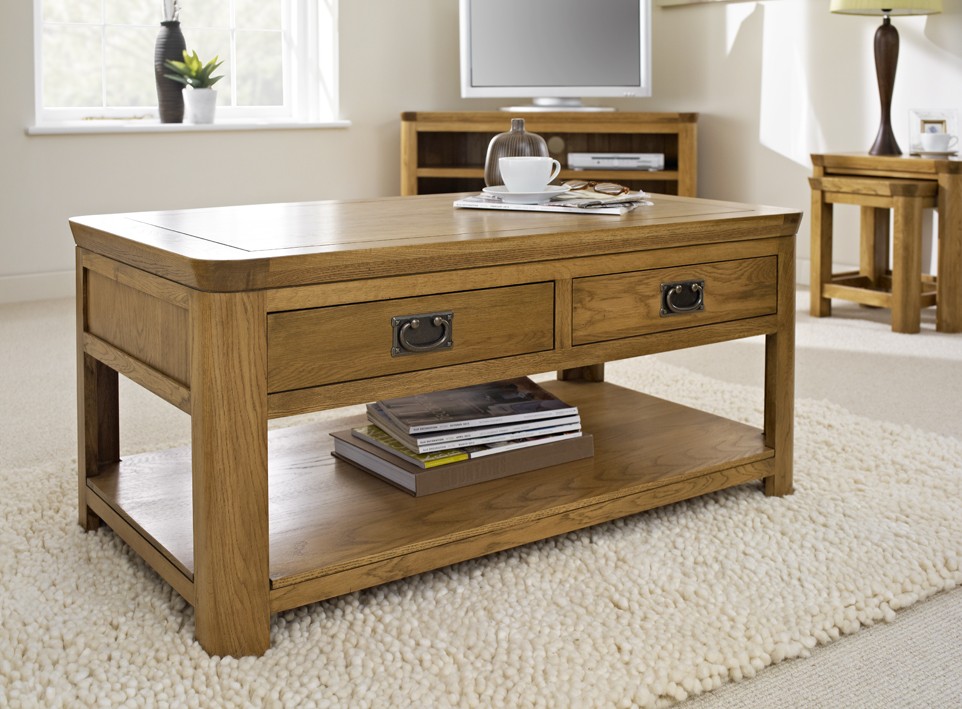 Contain it
If your coffee table is constantly in sue you may wish to place you decorative items on a tray or mat that can be easily removed when the table needs cleaning or is being used for something else like the kids homework. Top tip : a mirror can act as a reflective surface and create a lovely lighting effect with lit candles in the evening.
Less is More
As with all styling, whether it be personal fashion or interiors, the less is more rule always applies. A lovely stack of books with a decorative topper or a beautiful arrangement of flowers in a simple vase can look stunning and achieve the required effect without going over the top.
Line them up
For rectangular / longer/ larger coffee tables try lining up piles of similar accessories along the centre. Anything from a low stack of books, a small bowl and a few standalone objects like pebbles or shells brought together to create the look. Remember to create groupings that are either the same colours and tones or have the same theme.
These hints and tips can be adapted to all tabletops, so are not just coffee table decor ideas!