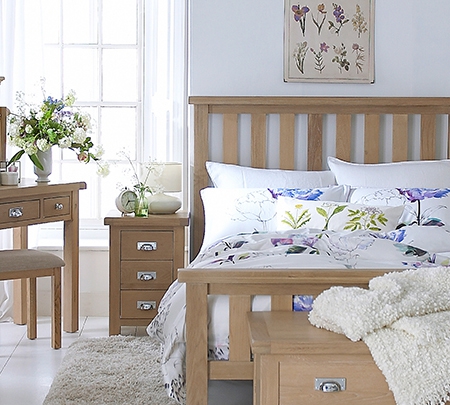 Side tables are an essential component of our bedrooms, but it is easy for them to become littered with piles of unfinished books, bits and bobs – generally a bit if a dumping ground. Sometimes, the smallest pieces can have the biggest impact, and that's certainly true for the side table. Its importance in any room can't be underestimated, but because of its size, it's usually a decorating afterthought, squeezed in next to a bed, sofa or armchair.
However, by paring it down to what you need and a chosen few decadent decorative items, you can turn your table into a feature. Combined with a light source for reading, either above on the wall or a table lamp, these thoughtful additions should help keep your side table looking stylishly all year round.
Add balance
The most popular way of using small side tables is to place matching ones on either side of a sofa or bed. This helps to balance a room; symmetry adds something visually and makes the room look complete.
Light the way
Adding light next to a bed, sofa or armchair makes it easier to read, work or watch TV. According to the internet a rough rule of thumb, a lamp should be roughly one-third the width of the table when measured at the lamp's widest point (usually the base of the shade). When space it at a premium maybe consider a wall mounted light or standard lamp to free up table space.
Set the mood
Within a busy household, bedrooms aren't just for sleeping, these multifunctional spaces must work hard so make sure yours is an inviting place when you need to unwind and relax. Depending on the size, you could have an aromatherapy candle to fill the room with a calming fragrance to help you wind down when it's time to sleep.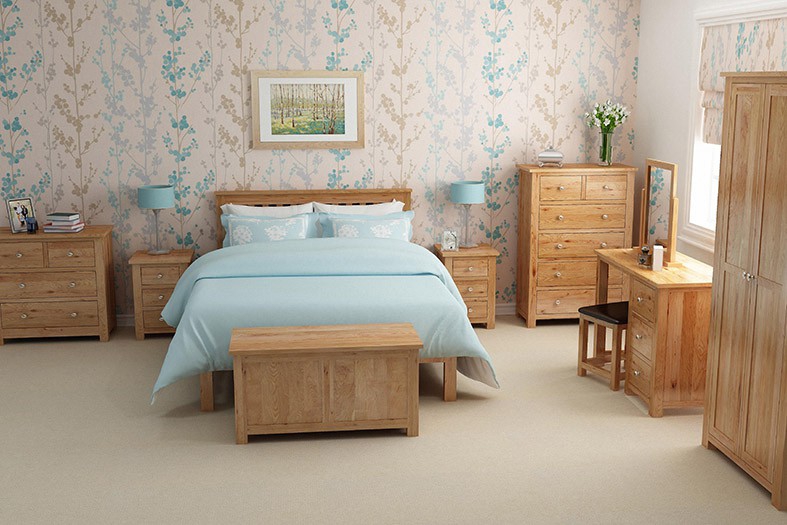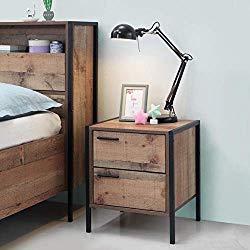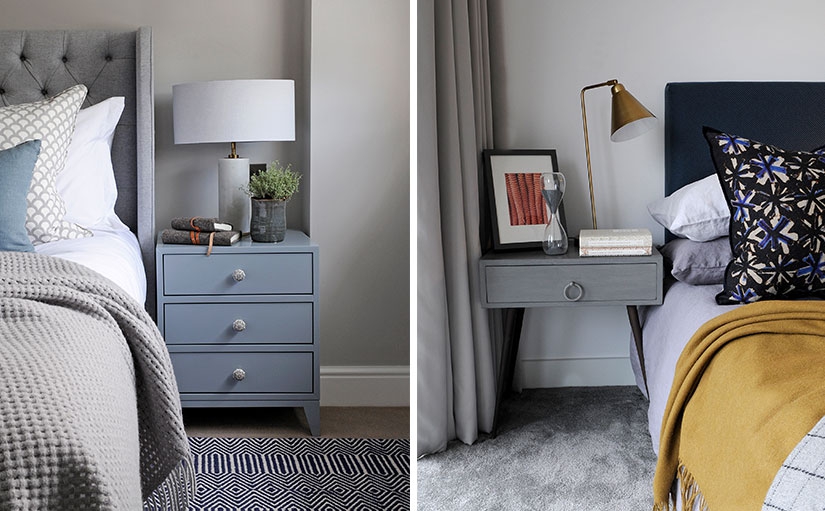 Add sophistication
There's no reason for useful accessories to compromise your display, so look for alarm clocks and lamps that are gorgeous as well as being functional. Decorate and display smaller items to add interest and colour to your display like your favourite photo in a frame to bring personality . If you take off your jewellery at night ass a mirrored or metallic bowls to keep it together.
And breath
Having plants around our home, whether it's flowering or evergreen are good for our health. Houseplants make the best natural air purifiers. They help to cleanse the air from toxic chemicals and raise the air's humidity by releasing water as moisture vapor – this can protect us from getting respiratory problems, dry coughs and sore throat.
Having indoor plants is the simplest way to bring nature into your household - plants brighten a space with colour and texture. If you are not so green fingered then Succulents are a good idea as they need minimal care, come in a range of colours and they like the warm, dry air inside our homes - Just make sure they have plenty of daylight or place them in a sunny spot.
The small side table is also an incredibly versatile piece of furniture - check out the range of Bedsides and lamp tables from Hallowood..