Real oak furniture
Most items ready assembled and in stock
Free UK mainland delivery on orders over £200*
14-day money back guarantee
Newbury Oak Range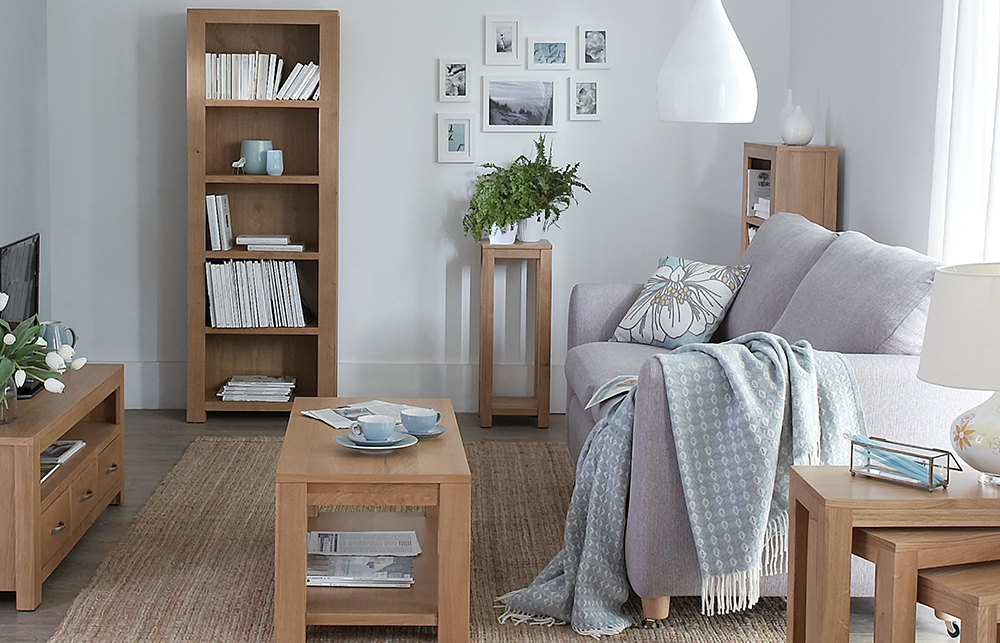 The Newbury Oak Range is an impressive collection of high quality oak and oak veneer furniture. The range comes in an appealing shade of versatile light oak and has a look that will blend with any colour scheme and interior design. The Newbury Oak Range features contemporary styling and sleek designs that will grab the attention in any setting.
With clean and modern design lines and the added benefit of brushed steel handles and a hard-wearing lacquer finish, pieces from the Newbury Oak Range are guaranteed to last and to look good for years.
There are pieces in the collection to complete the look for the dining room, living room and hallway. But the versatility of the range ensures that Newbury Oak pieces will be fitting in many other rooms across the home.
From classy, contemporary dining furniture to an extensive range of pieces to adorn the living room in style, the Newbury Oak Range features beautiful oak and oak veneer furniture that will fit with the space and pace of modern life with real aplomb.
The Newbury Oak Range enables you to create a fantastic coordinated overall look for the home. Equally, it features pieces that will work superbly as standalone pieces.
For a stunning look of modernity, the Newbury Oak Range makes an excellent choice.