Real oak furniture
Most items ready assembled and in stock
Free UK mainland delivery on orders over £200*
14-day money back guarantee
Dorchester White Painted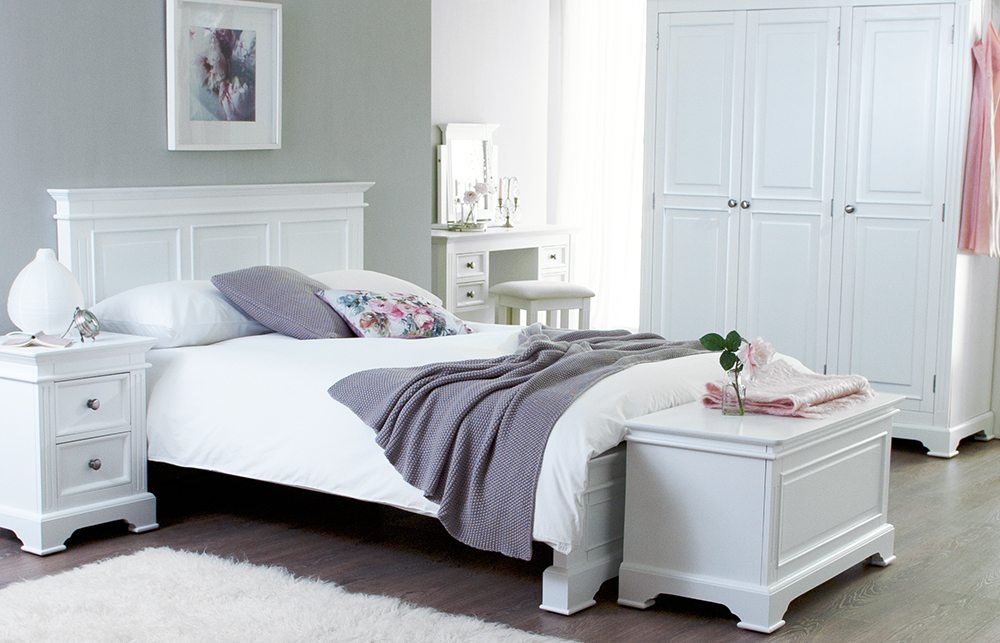 The Dorchester White Painted Range is an extensive collection of high quality pine bedroom furniture. The pine pieces are painted with an eye catching shade of brilliant white. The collection will suit bedrooms of any size, and is equally suited for a child's, guest or master bedroom.
The Dorchester White Painted Range always grabs the attention with its brilliant white painted finish, but it is certainly not the only thing that makes the collection so appealing. The pieces feature clean design lines and a wonderful look of stylish simplicity.
The quality pine ensures that pieces from The Dorchester Range are of a sturdy construction and built to last. The brilliant white painted finish is accentuated wonderfully by pewter-look handles, and all pieces feature a fine attention to detail with elegant edging.
The Dorchester White Painted Range enables you to create a fantastic coordinated overall look for the bedroom. From all sizes of bed frames to wardrobes and chests, the whole bedroom would look stunning with these quality pine pieces combined. Equally, pieces from the range will look superb as standalone pieces too.
Click here to view our brochure